Sedona AZ (January 29, 2018) – In honor of Black History Month, Emerson Theater Collaborative kicks off their 10th season with a theater production of Katori Hall's play The Mountaintop. The production will run from February 23 – 25, 2018 at The Collective's Sedona's Vista Hall, 7000 SR 179 Suite C-200, Sedona, AZ 86351.  The play is directed by Sedona resident Michele Lamar Richards and produced by Sedona resident Camilla Ross.  The cast features LA actors, Ricky Davis Jr and Quartay Denaya.
The Mountaintop is a fictional depiction about Reverend Martin Luther King Jr.'s last night on earth set in Room 306 of Lorraine Motel on the eve of his assassination in 1968. It won an Olivier Award in 2010 and premiered on Broadway in 2011 starring Samuel L. Jackson and Angela Bassett. The play is being produced by special arrangement of the Dramatist Play Service on Friday and Saturday, February 23rd and 24th, at 7 p.m. and on Sunday, February 25th, at 2 p.m.
For Tickets go to: emersontheatercollaborative.ticketleap.com/the-mountain-top/ 

Ticket Price: General Admission $25 and Seniors and Students $20. For more information go to www.emersontheatercollaborative.org and click on Shows and events Sedona or call (860) 705-9711.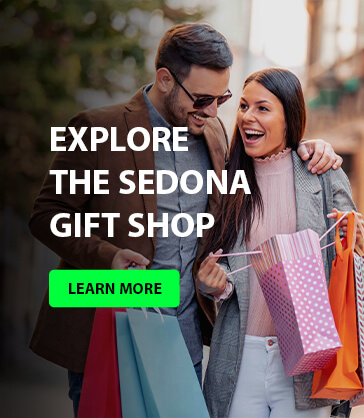 Michele Lamar Richards (Director) most known for being the actor that portrayed Houston's sister in Warner Bros blockbuster, The Bodyguard, was a dialogue coach for John Singleton on four films including his academy nominated Boyz in the Hood, as the children's dialogue coach for Paramount's Imagine That with Eddie Murphy and has acted in numerous TV and film productions. She is an award winning film producer of La Patriotas and has earned a Dramalogue award for her direction of the premiere of Lone Wolf Rhapsody by Marlea Evans and directed the Academy of Arts Los Angeles senior production of Anna in The Tropics.
Ricky Davis Jr. (Martin Luther King Jr.) was born and raised in Stamford, CT. After graduating from the University of Delaware with a B.S. in Accounting, Ricky found himself drawn to the performing arts. In 2017, he received his MFA in acting from the American Repertory Theatre at Harvard. During this program, Ricky spent three months training at the acclaimed MXAT School in Moscow. Ricky has acted in numerous theatre productions at the A.R.T. Institute, the Harvard Cabaret and at the Moscow Art Theatre School. Ricky also plays the alto saxophone, has a black belt in Tae Kwon Do and can deliver a killer Eddie Murphy laugh impersonation. He currently resides in Los Angeles, CA.
Quartay Denaya (Camae) was born and raised in the suburbs of Minneapolis, Minnesota. She is a graduate of The American Academy of Dramatic Arts West, performing as Esther Mills in Intimate Apparel and Gracie Dunbar in The Nacirema Society, among others, while in AADA Company. Film credits include playing Meryl in A Cowgirl's Story and Latasha Harlins in the upcoming LA riots film Kings, starring Daniel Craig and Halle Berry.
Camilla Ross (Producer) is the current president and co-founder of the Emerson Theater Collaborative, and a graduate of Emerson College in Boston.  As an actress, she was seen most recently performing Harriet Tubman in Lisa Giordano's Harriet Tubman's Dream for the Mary D. Fisher Theatre. Her latest directing project has been Hour Farther by Tony nominated playwright, producer, and actor David Greer. Hour Father featured Keith David from Oprah's Greenleaf.
The Emerson Theater Collaborative (ETC) is a 501(c)(3) non-profit organization whose mission is to serve youth, under-represented communities and artists with an emphasis on diversity, by producing innovative and thought-provoking theater both in southeastern Connecticut and Sedona, Arizona.  ETC explores timely themes and issues through new, original works and modern theatrical classics. We develop and nurture both emerging and professional artists, and collaborate with the Emerson College network of alumni and students. Our goals include reaching youth through educational theatrical programming, supporting local communities by providing free admission to low-income families, and donating profits to humanitarian causes.  For more information, go to EmersonTheaterCollaborative.org.