Bluegrass Rocks the Red Rocks – Peter Rowan, Darol Anger, Laurie Lewis & Tom Rozum, Ben Sollee and More!
Sedona AZ (May 13, 2014) – The eighth Sedona Bluegrass Festival takes place June 3rd through June 8th with a multitude of activities and programs in addition to two days of concerts under the Cottonwood Canopy alongside the banks of Oak Creek in Sedona.
"Darol Anger accepted our invitation to join our efforts as Artistic Director and we couldn't be more pleased," said Festival Director Bert Harclerode. "Darol has invited many of the finest acoustic artists to be part of this year's festival including Peter Rowan, Laurie Lewis and Ben Sollee. This year's program promises to be our finest to date."
"The Festival site is one of the most idyllic I know of," said Anger. "With the shade of the trees and Oak Creek flowing for all to enjoy, we're gearing up to entertain, enlighten and engage our audience. I've been to Rockygrass, Telluride, MerleFest and many more – and Sedonaa takes the cake!"
Darol Anger is one of acoustic music's most celebrated instrumentalists. He is an associate Professor of Music at the Berklee School in Boston and was an original member of the David Grisman Quintet. Anger is at home in a variety of musical genres, some of which he helped to invent. Exceptional among modern fiddlers for his versatility and depth, Anger has helped drive the evolution of the contemporary string band through his involvement with numerous path-breaking ensembles such as his Republic Of Strings, the Turtle Island String Quartet, the David Grisman Quintet, Montreux, his Duo with Mike Marshall, and others. He has performed and taught all over the world with musicians such as Dr. Billy Taylor, Bela Fleck, Bill Evans, Edgar Meyer, Bill Frisell, Tony Rice, Tim O'Brien, Anonymous 4, Marin Alsop and the Cabrillo Orchestra, the Detroit Symphony, Mark O'Connor, and Stephane Grappelli. Today Darol can be heard on NPR's "Car Talk" theme every week, along with Earl Scruggs, David Grisman and Tony Rice. He was also the violinist on the phenomenally popular Sim City computer games. "I've invited some of my best musical friends to come to Sedona, and THEY ARE EXCITED!" said Anger.
Peter Rowan is a Grammy-award winner and six-time Grammy nominee. A singer-songwriter with a career spanning over five decades, his early years playing under the tutelage of Bluegrass veteran Bill Monroe, has proven immensely vital. As a solo musician and bandleader, Rowan has built a devoted, international fan base through a solid stream of records, collaborative projects, and constant touring. Rowan brings with him for his Saturday performance special guest Yungchen Lhamo.
Laurie Lewis is an American icon who has also blazed the bluegrass and acoustic scene. She, joined by husband and mandolinist Tom Rozum will perform Saturday. "Laurie is one of the greatest Bluegrass artists, because of her consistency over decades, the depth and width of her subject matter, her commitment to the Bluegrass form, and her technical command. Oh yes, and her strength. Laurie's strength manifests in many ways: her commanding presence on stage combined with an emotional vulnerability, the truths in her lyrics, her physical voice which transcends gender, her strong commitment to causes and issues in which she deeply believes, which all resonate with a respect for the land, the natural world, and human mercy and justice," said Anger.
Cellist Ben Sollee performs Saturday and Sunday. He first gained attention with his 2008 debut, Learning to Bend, which led NPR's Morning Edition to call him one of the "Top Ten Great Unknown Artists" of the year. Later, All Things Considered called his debut "an inspired collection of acoustic, folk and jazz-flavored songs, filled with hope and the earnest belief that the world is good." Around the same time, Sollee was touring the world with Abigail Washburn's Sparrow Quartet alongside Grammy nominee Casey Driessen and multi-Grammy winner Bela Fleck. Sollee's music drew the attention of My Morning Jacket front-man Yim Yames, who produced his second full-length album, a collaboration with Daniel Martin Moore. In 2010 they released Dear Companion, a stunning collection of songs meant to inspire environmental stewardship. In 2011 Sollee contributed his cello stylings to My Morning Jacket's hit album Circuital and released Inclusions, a sonically awe-inspiring album about relationships that was called "structurally brilliant" by Slant and "stunning" by No Depression. He performs Saturday and Sunda.
The Sonoran Dogs are based in Tucson and have have exploded upon the Arizona bluegrass scene, performing at the Sedona, Wickenburg, Prescott, Tucson, and Tubac bluegrass festivals. The group is made up of seasoned veterans who have come together to enjoy bluegrass music and friendship. They play a collection of traditional bluegrass standards, new-grass, and original compositions. Every concert is different, as they often improvise the set to follow the mood of their audience. "Guitarist Peter McLaughlin played for some time with Laurie Lewis as well as with Tom in "˜Flying South' many years ago and we're delighted to have the Dogs aboard Sunday," said Anger.
Pick n Hollar is a Phoenix-based quartet that plays music from America's past, keeping alive the sounds that have brought people together for centuries. It draws deep from old time string band tradition of Appalachian fiddle and banjo tunes. "I like that they're not afraid to bring in Mother Maybelle as well as Hank William," said Harclerode. "From their story telling and original music, Pick and Hollar was a festival favorite and we're delighted to bring them back with us Sunday."
The Festival schedule is:
Wednesday, June 4 @ 6:30-8:30pm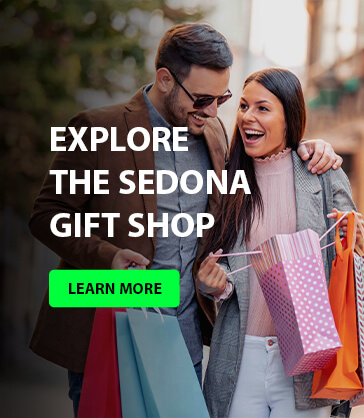 Bluegrass Film Documentary "Then There's Mike and Darol" hosted by Darol Anger at the Mary Fisher Theater in partnership with the Sedona Film Festival. $12/person
Thursday, June 5 @ 5:30pm
Bluegrass BBQ with Darol & The Furies performing at a private Oak Creek Canyon Ranch. Catered dinner including beef tri-tip, salmon and the fixings. $75/person reservations are required.
Friday, June 6 from 5:00 to 8:00pm
First Friday Gallery Walk concerts will feature Flagstaff's own Diamond Down String Band performing at Goldenstein Gallery from 5-6:15pm, and then Sedona Arts Center from 6:545-8pm. FREE EVENT!
Saturday, June 7 from 9am to 11:00pm
Bluegrass Workshop 9-10:30am with Darol Anger and Furies, Laurie Lewis and Tom Rozum, and Ben Sollee. Sedona and regional youth grades 8-12 are free of charge and registration is required. Interested parties may send inquires to SedonaBluegrass@aol.com . The workshop is followed by a community jam free to the public from 10:30-11:30am. All participants will receive a $5 discount coupon for Saturday or Sunday's Festival based on a cash purchase at the door.
FESTIVAL CONCERTS
Los Abrigados Resort & Spa
160 Portal Lane, Sedona, AZ 86336
Saturday, June 7 ~ 11:30-6:30pm
Noon-1:25pm – Ben Sollee
1:45-3:00pm – Laurie and Tom
3:15-4:45pm – Darol and the Furies
5:15-6:30pm – Peter Rowan
Sunday, June 8 ~ 11:00am – 5:00pm
11:00am-12:15pm Pick n Hollar
12:30-1:30pm Ben Sollee
1:45-3:00pm Darol & Furies
3:30-5:00pm Sonoran Dogs
Tickets are now on sale at www.SedonaBluegrassFestival.org or by calling 928.204.2415.
Adult tickets are $40, and students 13 to 22 with full time ID $20. Youth 12 and under are free of charge with a paid adult – limit one child per adult. All youth 12 and under will alsoo receive a Delta Dental "˜Smile Bag" encouraging youth to "˜Brush with Bluegrass' containing tooth paste and brush, floss and other items for good dental care.
The Sedona Bluegrass Festival is a featured festival of Sedona Arts Week – May 29th to June 8th – fusing Innovative performances with film, music, dance, art and photography. Visit SedonaCollaborative.org for details.
The Sedona Bluegrass Festival is part of the Chamber Music Sedona's 31st Season is made possible with support from The City of Sedona, The Arizona Commission on the Arts with funding from the State of Arizona and the National Endowment for the Arts, The Sedona Community Foundation, The Verde Valley Medical Center, Aspey Watkins & Diesel PLLC. and WESTAF.