Clarkdale AZ (March 25, 2014) – The Corner Gallery in Clarkdale is hosting a spring show with three Made In Clarkdale Artists, Ramona Stites, Edward Krish and Barbara Pierce. There will be a variety of art to see and purchase at this event.
Ramona Stites is a long-time resident and artist of the Verde Valley, who paints contemporary Southwestern landscapes. Ramona's work is known for its distinctive color, which has been described as sensuous, and simplicity of design. "I like to abstract down the forms in my work creating a recognizable landscape that is also abstract in nature." Ramona's art career started in the late 80's after she received her Art degree. She has shown and sold her work in gallery settings since that time. Her oil and pastel painting can also currently be seen at Gallery 527 in Jerome. Ramona's archival prints and cards will be available at the showing, as well as her original art.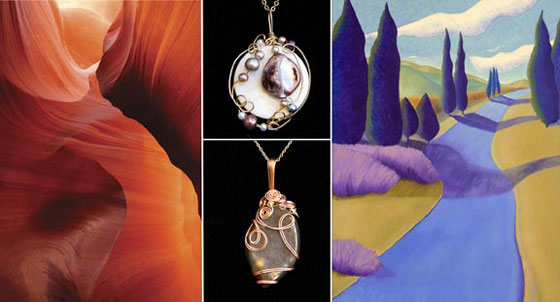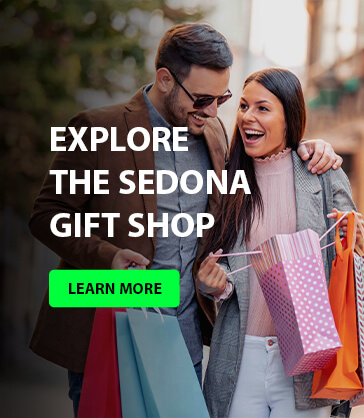 Edward Krish, semi-retired Geologist, uses the camera lens as his creative outlet. Many of his award-winning images were made during his time in wild places visited during his geologic work in the western United States and Australia. Ed is always looking for the next photo opportunity and his work shows a sense of maturity in his compositions, technical skills and sense of place. Ed says of his work, "the creative process of capturing an image starts in the mind's eye. The camera lens then translates this unique vision of the light's magic colors to film or digital file.  The resultant two-dimensional paper print is the best communication tool available to convey to people what I had seen in our ever-changing three-dimensional world". Ed will have framed and unframed pieces available as well as archival cards.
Barbara Pierce creates in various media. One of her chosen mediums is wire wrapped stones and cabochons. Barbara creates one of kind whimsical pendants and earrings. Many people know Barbara for her hand made cards as well as original paintings of mixed media and oil. Barbara shows her work in art festivals, gift shops, and galleries.
The Eclectic Elements Show will run from April 4 – May 16 at the Corner Gallery in Clarkdale, AZ at 921 Main Street. The opening reception will be Friday, April 4 from 5pm to 8pm. Gallery hours are Wednesday through Friday 11am to 4pm and Saturday from 11am to 2pm. For more information call 928-300-0928 or www.madeinclarkdale.org.