Sedona AZ (April 12, 2017) – Red Rose Inspiration For Animals has been promoting Art Shows to benefit animal welfare since the fall 2009.   Red Rose provides many free services throughout the community such as spay and neuter, sponsoring homeless pet owners with transitional housing, and assisting pet owners that are financially challenged with emergency medical assistance for their feline or canine.  In 2016 Red Rose had taken in over 75 felines/canines without a facility, many surrendered out of desperation.  Red Rose also has a division called Raven Pines Dog Rescue that is focused on rehabilitation of those who have suffered emotional or physical abuse helping them to become adoptable and a sanctuary for those that are not.
Red Rose is grateful to all of their supporters including the talented artists who help support their mission by participating in the small yet quality shows that take place exclusively at the Olde Sedona Bar and Grill and Redrock Precision Motors at 1405 West Hwy 89A in West Sedona.   These shows are the only ones benefitting animal welfare, and are not affiliated with any other events or shows.
This Earth Day weekend April 22 and 23 four very special artists that love animals will be participating in the Red Rose Art Show.
[soliloquy id="37907″]
Jenny Emminger is a native of Arizona and graduate of NAU.  She loves clay and the process, as it uses all the elements of earth, air, fire and water.   Jenny uses a signature process making clay to mimic the red rocks of Sedona.   Each decorative piece is handcrafted with good intent and suffused with the beauty of love for nature.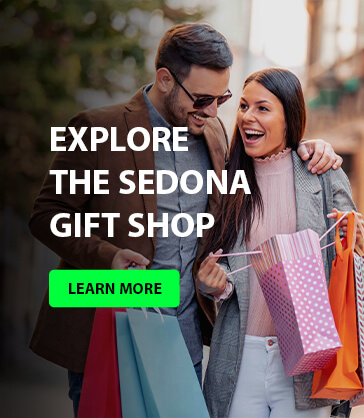 Jenny's partner Bear Schutz also displays the most interesting guitars made of "upcycled" materials.  Each one is handcrafted using recycled and repurposed materials.   Not only are they works of art but also fully functional instruments. 
Christine Bendele was born and raised in Santa Barbara, CA.  She currently resides in Clarkdale, AZ.  She has 23 years' experience in the corporate world, managing systems and people.  After retiring from the corporate world in California, and moving to Arizona, she followed her desire to do something creative.   She has always been drawn to gemstones and jewelry.  Realizing that jewelry is very personal for all who chooses to wear it.  It will make you feel beautiful as well as promoting personal power.  She uses natural gemstones, pearls, natural leather, sterling silver, copper, brass and niobium in her designs.  Her techniques are wire wrapping, hand knotted silk and macramé.    Christine says "I get great pleasure from designing a piece that is unique, comfortable to wear, made with quality craftsmanship and is beautiful."
Karen Hammer also known as the Crimson Fairy originated in NY she is a stained glass and jewelry artist who also specializes in upcycling.   With bracelets made from old belts and scrap leather.   Fired flies from bullet shells left behind in the desert.  Karen continues to explore different ways to use her glass and beads to create her Dragonflies, Hummingbirds, Butterflies, Faries and beyond. 
The show is from 10 am to 5 pm and offers free admission and live music performed by Singer and Songwriter Gina Machovina, a classically trained guitarist who has been performing for over 30 years.   A great shopping experience on Earth Day with lots of upcycling materials supporting a worthy cause!  Visit the Red Rose Art Shows in West Sedona. For more information:    EMAIL: info@redroseinspiration.org  or visit www.redroseinspiration.org