Sedona AZ
(May 27, 2013) – Gardens for Humanity invites the public to their third Earth Cups fund raising event at the Sedona Arts Center, on Saturday morning, June 1st, from 10:00am to 1:00pm. This event will benefit the Gardens for Humanity elementary school program called, "Celebrating the Art in E
art
h" which enables 5 artist/teacher teams in 5 different schools in Sedona and the Verde Valley to provide a multimedia art experience that educates students about the environment from different perspectives.
At this event handmade and painted coffee mugs; tea cups with saucers and serving platters will be offered for sale starting at $5.00. These cups are one of a kind and absolutely gorgeous!. Along with the purchase of a cup, complimentary hot and cold teas, coffees and other tasty refreshments will be available, as well as organic and gluten free pastries, and finger foods. There will be a silent auction with items like a 10 pass membership to Eliphante, An elegant clay vessel by Dennis Ott, a signed Art Book and Poster by Joella Jean Mahoney, two wines and a complimentary tour and wine tasting for two from Page Springs Cellars, an exquisite vase by Firuse Stalcup, and other objects of art. Adele Seronde, the Founder of Gardens for Humanity, will be in attendance to autograph her latest book, "Our Sacred Earth," and an area will be designated as a kids zone for children to create art and play with clay. It really is an old fashion coffee social, and a friendly way to support the arts and environmental education in the schools.
The artists involved in the "Celebrating the Art in Earth" school program are: Martha Edwards teaching "how a seed grows" using dance; Maleita Wise instructing students about the biology of flowers through painting, Firuse Stalcup investigating seeds using clay as a medium; Nancy Robb Dunst examining all the different parts of trees by creating organic tree collages, tree songs and tableaus, and Amy Gordon demonstrating good nutrition using vegetables and the color wheel with the idea of "eating all your colors". These programs engage students, inspiring new cognitive thought and deeper learning; encouraging students to stay in school.
Preparation for the Earth Cups fundraiser began in January of 2013. Artists from all over the Verde Valley became involved creating hand built earth cups and mugs at the Sedona Arts Center Clay Studio. Dennis Ott, the clay Master, generously donated the studio, clay and glazes for one afternoon a week for 4 months, so that artists could create these cups. Sharron Porter and Nancy Robb Dunst supervised and taught various artists the techniques of cup making. Artists who joined in the cup making were Patty Miller, Deandra Gordon, Carol Hoffman, Jordan Ross, Veronica Vaughn, Charlotte Selenski, Tracy Elliott, Lisa Gall, Henry Wingfield, Amy Gordon, Trish Dexter, Nita Rinehart, Marty Jean Kurlon, Katelyn Soul, Chamelen Mullican and many others.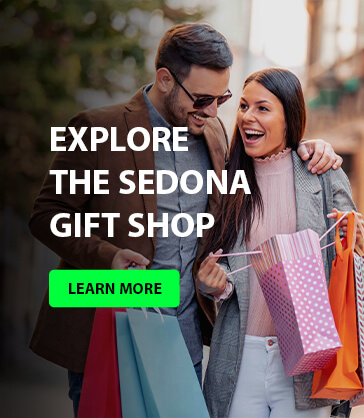 In addition, painting parties were held, and bisque fired cups of all shapes and varieties were hand painted and signed by local artists. For example Julie Talbot created a beautiful platter and spoon/cup with a sun flower theme, Firuse Stalcup painted waddling penguins, while Adele Seronde created two elegant cups with her heartfelt floral designs, while Other Painters involved were Maleita Wise, Cathy Gazda, Amy Gordon, Nancy Ruby, Deandra Gordon, Patty Miller, Rose Moon, and Carol Hofford to mention a few. Special thanks to the artists in the Sedona Visual Artists Coalition, and the Sedona Area Guild of Artists for their creative talents and energy.
Other sponsors of this program are the National Endowment for the Arts, the Arizona Commission on the Arts, the Arizona State Legislature, The Yavapai County Community Foundation, the City of Sedona, the Sedona Arts Festival, and the Sedona Visual Artists Coalition. These programs support the mission of Gardens for Humanity, which "awakens and tends the gardens of the human spirit by teaching and celebrating our connection to nature, local agriculture, art and community while promoting an ecologically sustainable and more humane culture."
Gardens for Humanity was founded by Adele Seronde, and is directed by president Richard Sidy who can be contacted at 928-284-9055 or president@gardensforhumanity.org. You may also contact Nancy Robb Dunst, Arts Education Coordinator at 928- 282-0776, or email ndunst@yahoo.com for more information.