Cottonwood AZ (March 6, 2013) – All the way from Ireland, and now residing in Sedona, Karl Jones brings together a superb 'Irish band' – Dublin Soul – for an evening of Celtic and Irish tunes. What better way to get your Green on for St. Patrick's Day than coming to Old Town Center for the Arts for this St. Patrick's Eve Concert, on March 16th at 7:00 pm.
Karl Jones & 'Dublin Soul' will be the opening concert for the 5th Annual Spring Planting Festival, a week that provides educational, cultural and practical activities that increase local food production, environmental stewardship, and a healthy, sustainable lifestyle. A worthy 'second' reason to celebrate 'green.' Richard Sidy, President of Gardens for Humanity, will introduce the band, and also give an overview for the week's long activities of the Spring Planting Festival that happens throughout the Verde Valley – Sedona area. The festival will culminate with the annual 'Backyard Garden Expo' at OTCA on Sunday, March 24 from 1:00 – 5:00 pm, hosted by the Verde Green Thumbs.
Raised in Dublin, Ireland Karl Jones is a walking encyclopedia of all things Irish. "In some ways I am as traditional as you can possibly get," he explained. "My grandfather worked at the Guinness Brewery for 40 years and his brother lived in Monkstown, next door to Christy Moore, who is really a household name in Ireland and one of our most famous folk singers, a real inspiration. He was from County Kildare." For this special concert, Jones has gathered some of his favorite musicians, creating an authentic Irish sound. Dublin Soul includes Karl Jones on guitar and vocals, Rich Neville (bass), Jane Hilton (Irish Fiddle), Corey (mandolin), and Janice Daniels (drums). Rich Neville is a Nashville studio veteran, Jane Hilton of Sundance Festival fame is from the Phoenix area, and Corey and Janice plays locally in the Sedona area.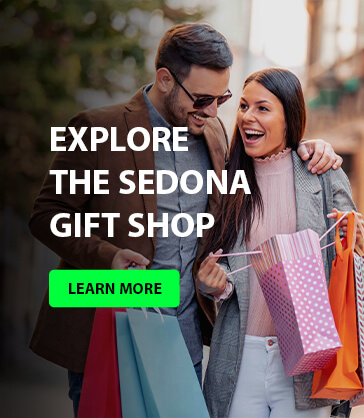 Karl's travels and life experiences have exposed him to every musical genre that's out there, from blues and jazz, to country, soul and funk. These influences often find there way into his music, allowing for much diversity, while remaining anchored to the core elements of tradition. Often called the "The Irish Rover", now a Sedona resident, Jones has played as sideman to many great artists within the music business. Jones has release two solo albums of his own: "1916: The Best of Karl Jones" and "Dublin Soul," both of which will be available at the concert. He has also worked as a recording engineer for many notable musicians.
Come celebrate St. Patrick's Day with Karl Jones & Dublin Soul – in the intimate and elegant Old Town Center for the Arts.
Old Town Center for the Arts Is located at 5th Street & Main in Old Town Cottonwood. Tickets for Karl Jones and Dublin Soul are $15 in advance, and $18 at the door. Tickets are available online at showtix4u.com. Tickets are also available in Cottonwood at: Orion Flour Garden Café and Jerona Java Café and in Sedona at Crystal Magic. For upcoming events, visit www.oldtowncenter.org. For further information, contact Elena Bullard at 928-634-0940.