Cottonwood AZ (February 28, 2013) – The Old Town Center for the Arts is pleased to announce three stellar events in March. Karl Jones & Dublin Soul will present a special St. Patrick's Eve Concert on Saturday, March 16th at 7:00 pm. 'Guitarist of the Decade' Adrian Legg from England appears on Tuesday, March 19th at 7:00 pm. Grammy winning CMA Vocalist of the Year, Laurie Lewis is joined by Tom Rozum for a country-bluegrass 'encore' concert on Friday, March 22nd at 7:30 pm.
"This is the best single week of entertainment we've ever had at OTCA," Co-director William Eaton remarked, "remarkable talent, and each an international performer." Read on and mark your calendars for one or more of these events.
All the way from Ireland, and now residing in Sedona, Karl Jones brings together a superb 'Irish band' – Dublin Soul – for an evening of Celtic and Irish tunes. What better way to get your Green on for St Patrick's Day than coming to OTCA for this St. Patrick's Eve Concert, on March 16th at 7:00 pm. 'Dublin Soul' will be the opening concert for the 5th Annual Spring Planting Festival, a week that provides educational, cultural and practical activities that increase local food production, environmental stewardship, and a healthy, sustainable lifestyle. A worthy 'second' reason to celebrate 'green.'
Raised in Dublin, Ireland Karl Jones is a walking encyclopedia of all things Irish. "In some ways I am as traditional as you can possibly get," he explained. "My grandfather worked at the Guinness Brewery for 40 years and his brother lived in Monkstown, next door to Christy Moore, who is really a household name in Ireland and one of our most famous folk singers, a real inspiration. He was from County Kildare." Dublin Soul includes Karl Jones on guitar and vocals, Richard Neville (bass), Jane Hilton (Irish Fiddle), Corey (mandolin), and 'Janice' (drums). Jones has released two albums, "1916: The Best of Karl Jones" and "Dublin Soul." Come celebrate this special St. Patrick's eve concert.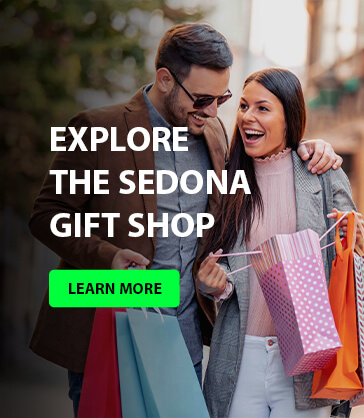 British guitar maestro Adrian Legg appears at OTCA on Tuesday, March 19, at 7:00 pm as part of his 9 states and 16 cities tour across the US. Legg is an award winning 'who's who' icon in the world of fingerstyle guitar. A distinctively powerful, dazzling style of play, guitarist Legg is billed as "ridiculously talented" by Music Week. He is renowned on both sides of the Atlantic for his signature blend of music styles and mastery of both acoustic and electric guitar technique. Legg is regarded as a "genius of acoustic guitar wizadry" (Los Angeles Reader) and a guitarist of great power, invention and versatility" (St. Petersburg Times). Don't miss this guitar master, right here in Old Town.
Come back to OTCA on March 22nd for Laurie Lewis and Tom Rozum. One of the great country, bluegrass vocalists of our time, Laurie Lewis, will be joined by mandolin/guitarist Tom Rozum for a one-night only concert on Friday, March 22, at 7:30 pm. You can't measure Laurie Lewis's 30-year career with the usual commercial yardsticks. A stirring vocalist, gifted songwriter, champion fiddler, and topnotch bandleader, she has won a Grammy, for "True Life Blues: The Songs of Bill Monroe," in 1997, and twice been named Female Vocalist of the Year by the IBMA (International Bluegrass Music Association).
The Old Town Center for the Arts is an elegant, intimate concert venue, located in historic Old Town Cottonwood, at the corner of 5th and Main. Enjoy a light dinner before the performance at Orion's Flour Garden Café.
Tickets for the St. Patrick's Eve Concert with Dublin Soul (March 16), Adrian Legg (March 19) and Laurie Lewis & Tom Rozum (March 22) are available online at showtix4u.com and in ticket outlets: Crystal Magic in Sedona, and in Cottonwood at Jerona Java Café and the Flour Garden Café at OTCA. For further ticket information and to learn more about the concerts and community events at OTCA please visit www.oldtowncenter.org or call 928-634-0940.