Sedona AZ (January 15, 2018) – Experience The Figure Revealed through life drawing, performance art, and live demonstrations at the Sedona Arts Center's Theater Gallery! Friday, January 26, 5pm-8pm is the opening reception of The Figure Revealed: Artists and Muse exhibit of figurative works. At the reception, the public is invited to experience drawing the semi-clothed figure at a "draw-a-thon," where performer/models will dance into short poses. Saturday, January 27, artists will demonstrate how to carve portraits in wood at 1:30-2:30, and how to draw "quick gesture," short poses with a live model from 3:00pm- 4pm.
At the The Figure Revealed: Artists & Muse opening reception "draw-a-thon," performance artist/model Pash Galbavy and guest model Mark Stevens will offer 5-minute, "quick gesture" poses that attendees will be invited to draw. The models will dance into poses that will be based on their work together as performance artists and contact improvisational dancers. Participants will be provided with paper and drawing supplies or they may bring their own. Attendees are welcome to draw or to watch.
Another opportunity to see the model/performance artists contact dance into poses will be on February 2, from 5-8pm, during the First Friday closing reception when some of the exhibiting artists, including Jim Menzel-Joseph, Charles DeLay, Patty Miller, and Greg Evans, will offer live drawing demonstrations. At both events, there will be a "drawing" for a voucher for free admittance to a Monday life drawing group. Free food and wine will be served. Plus, there will be live music with musician Richard Salem.
Saturday, January 27, from 1:30 to 2:30, sculpture artist Charles DeLay will demonstrate how he carves a portrait in wood. And from 3-4pm artist Jim Menzel-Joseph will demonstrate and provide instruction on how to draw "quick gestures," which are poses that are typically held from 30 seconds to 20 minutes. Bring your own supplies and a $5 suggested donation if you would like to draw.
Charles DeLay is a sculptor who does large scale commissions in bronze, stone, wood, and resin. His work is primarily figurative and deals with the spiritual nature of humans. He is fascinated by the spirit, strength and frailty of individuals. His works are installed throughout the United States. Six of his commissions reside in Washington DC. Many of his commissions are for churches, government offices, banks, schools, libraries and private homes.
Jim Menzel-Joseph is related to both Adolph Menzel, Germany's most prolific artist of the nineteenth century and to the French Symbolist, Henry Fantin-Latour. After returning home from combat duty in the Korean War, he graduated from the American Academy of Art, studied at the Art Institute of Chicago and later studied at the Art Students' League of New York. Menzel-Joseph has won numerous honors and awards. While on the faculty of the American Academy of Art in Chicago, he was commissioned to do a series of paintings on Black History in America exhibited throughout the United States. Drawings of his experiences as a combat artist in the Korean War are also in the National Archives in Washington D. C. He has exhibited in the Art Institute of Chicago, the Salmagundi club of New York, the Ojai Valley Museum, and the Carnegie Museum in Oxnard, CA. His work has been featured in Architectural Digest, Time- Life Books, Playboy, the Chicago Tribune Magazine, and the Chicago Sun-Times Magazine. He is author of Art & Survival in the Twenty-first Century.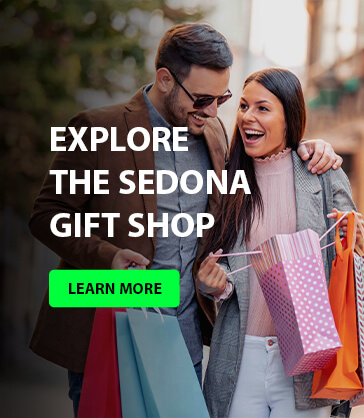 The Figure Revealed: Artists and Muse exhibit will be open daily from 10am-5pm from January 27 through February 5. It features a collection of art, started in Sedona Art Center's Monday life drawing sessions over the past four years by 16 regularly attending artists. The show highlights an array of styles, expressions, imaginative responses, and interpretations of the human form, which have been created by artists with various backgrounds and skill levels.
Exhibiting artists are: Carolyn Ensley, Charles DeLay, Darleene Nelson, Greg Evans, Jack Proctor, Jim Draves, John Argent, Jim Menzel-Joseph, Marti McNamee, Megan Fyffe, P.M. Bookgarden, Patty Miller, Rafael Ramos, Suzanne Doucette Stebila, Sonja Saban, and Taylor Hellmann.
Come treat yourself and participate in the wonder of the creative experience during the Draw-a-thon, Friday, January 26, 5:0pm – 8:00pm, artist demonstrations, January 27, 1:30pm – 4:00pm, and the First Friday closing reception, February 2, 5-8pm, at The Figure Revealed exhibit at The Art Barn Theatre Gallery at the Sedona Art Center. Call for more information, (928) 284-4021.
THE FIGURE REVEALED EVENTS SCHEDULE:
• OPENING RECEPTION Draw-a-thon & Performance Art, w/ live music, Friday, January 26, 5-8pm
• EXHIBITION Daily, Saturday, January 27 – Monday, February 5, 10am-5pm
• CARVING THE PORTRAIT IN WOOD Demonstration, w/ Charles DeLay, Saturday, January 27, 1:30-2:30 pm
• GESTURE DRAWING Demonstration & Instruction, w/ Jim Menzel-Joseph, Saturday, January 27, 3-4pm, $5 to draw
• OPEN STUDIO LIFE DRAWING Groups, Monday, January 29 & February 5, 10am-1pm short poses, & January 29, 2pm-5pm long pose, $15/session
• 1ST FRIDAY CLOSING RECEPTION Demonstrations & Performance Art, w/ live music, Friday, February 2, 5-8pm
*All events will take place in the Art Barn Theater Gallery at Sedona Arts Center