By James Bishop Jr.
(May 8, 2018)
Man is a complex being; he makes the deserts bloom and the rivers die.
                                                   —-G. Stern
STARS WILL BURN THROUGH THE SHEETS OF THE CLOUDS AND A NEW VOICE IS HEARD-—LIFE IS A RIVER, TIME IS A RIVER, LOVE IS A RIVER, WILL THAT VOICE BE OUR OWN? WE MUST LOVE OUR BROTHERS URGED CHIEF SEATTLE, THEY FEED OUR CHILDREN ANDQUENCH OUR THIRST THANKS BECAUSE OF TWO ATOMS HYDROGEN,
   DAT OLD MAN RIVER, OH SHENANDOAH, THE MOONLIGHTS FAIR TONIGHT UPON THE WABASH. WHO REMEMBERS THE DAYS WHEN RIVERS CAME FIRST?
            WHAT WOULD THE WORLD BE LIKE PONDERED THE POET HOPKINS, ONCE IT WAS BEREFT OF WILD AND WET? IF POEMS ANDLYRICS WERE WATER, OUR RESERVOIRS WOULD BE FAIRLY SPILLING OVER. BUT NOW, MR DROUGHT SHADOWS US —A MONSTER SPREADING FEAR—AND THERE IS NO MAGIC OR ILLUSION ON THE HORIZON.
           IN OUR REVERIES AND NIGHTMARES, WE WONDER WHAT ITS PLANS ARE FOR THIS YEAR FOR CIVILIZATIONS, CITIES AND TRIBES RISE AND THAT FALL TO THE GREAT HOUDINI'S MOOD.
                      KNOW THIS FOR REAL THE GREAT HOUDINI'S MAGIC IS ALWAYS CHANGING—SOMETIMES SOLID, SOMETIMES LIQUID SOMETIMES GASES.    MEANTIME, IGNORE THE BULLDOZING BOOMERS AND DEVOLOPERS CHATTER: THERE IS WATER EVERYWHEREAND EVER SO MUCH TO DRINK.
IGNORE THEIR WORDS, WHICH IS ONLY WHAT THEY WANT US TO THINK.
  WHAT DO WE KNOW ABOUT WHAT WE NEED TO KNOW?
WHEN WILL THE WATERS CEASE FLOWING DOWN FROM MOUNTAIN SPRINGS OR VALLEY ACQUIFERS       ? WHAT ABOUT THE PHILOSPHIZING BUZZARDS, DO THEY KNOW THE SECRETS OF THE DISAPPEARING SNOW AND WHAT ABOUT THE LIONS, SKUNKS, HORSES,AND OTHER LIVING THINGS?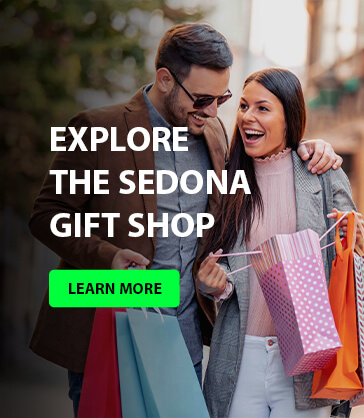 DESPITE DENIALS AND POLITICAL APATHY, THE HANDRITING IS ON THE WALL,
  LIKE HUMPTY DUMPTY WE COULD BE HEADED FOR A GREAT FALL.  
     WHISKEY IS FOR DRINKING, WATER IS FOR FIGHTING THE OLD TIMERS SAY,
    THE TREE RINGS TELL THE STORY, THE WISE APACHE SAY FLOOD OR SCARCITY OF WATER CREATES DIVERSITY ON EARTH.
                ARE WE PREPARED FOR WATER'S DEARTH?  THE FROG NEVER DRINKS UP THE POND IN WHICH IT LIVES. WHY NOT LISTEN TO THE HOPI AND BECOME ARDENT PROGRESSIVES, AWARE OF THE NEARNESS OF KOYAANISQUATSI, A WORLD OUT OF BALANCE.
                       ALL THE OLD STORIES BEGIN AND END WITH THE WATERS.
                     LET US LEAVE A LEGACY FOR OUR SONS AND OUR DAUGHTERS.
                  DON'T BET ON THE GREAT HOUDINI, YOU WILL LOSE.
                               — By Bishop Jr and Walker 5/7/18