By Karen Mack, Youth Services Librarian

Sedona AZ (July 5, 2013) – Many youth programs and activities will take place during the month of July at the Library. The schedule of programs offers a lot of variety, with dogs and drama being two main themes. On any given day, kids might be making gnomes out of toilet paper rolls, belting out a musical version of Foodman with friends during story time, or reading to a Paws to Read dog.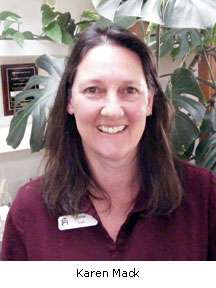 "Paws to Read" refers to a Library program designed for those special book-loving dogs that live in the Sedona area. Ty, Raven, Mingus, and Apache will be visiting the Sedona Library Children's Room on five separate days. These Delta certified therapy dogs will be anxiously waiting at the Library for a child who will be kind enough to turn the pages of a good book, show them the pictures, and maybe even read the story aloud. Paws to Read dates and times are on the Sedona Library calendar of events, and children of all ages are welcome to drop in on those days and spend quality time with a good book and a good dog.
One of the many Library treasures found in the Children's Room is titled Don't Lick the Dog, a wonderful children's picture book by Wendy Wahman. Don't Lick the Dog has been described as a humorous how-to manual that shows kids the best ways to interact with unfamiliar dogs, providing helpful tips about all sorts of dog behavior. On July 24, this eye-popping book will be read at 1:00 pm in the Children's Room, just before Beth and Ty the Wonder Dog make a special visit. Share a story with Ty and he will do some amazing dog tricks. In July, you can find out more about Ty and his other four-legged friends and, best of all, turn the pages for them and pause to read.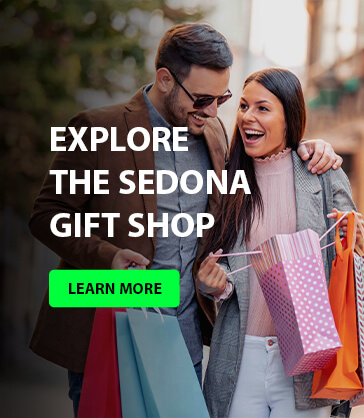 On July 13, javelinas take center stage at the Library. A group of very talented students from Northern Arizona University Theatre Department will be presenting a theatrical adaptation of two popular Southwest children's books about javelinas. This will be the third summer that Sedona Library hosts an NAU Peak Theatre performance, and, with a new cast and high energy, this will be a Saturday morning of fun for the whole family. After the javelina performance, the audience will be able to chat with the actors, a good opportunity for Sedona teens to find out more about the NAU Theatre Arts program.
Just a quick reminder, teens and preteens with an interest in acting and singing can attend the Sedona Youth Theatre Workshop, which is being taught by Dev Ross and Shondra Jepperson. A total of 15 hours of professional instruction and practice will take place over the course of nine afternoons, from July 9 through July 20, in the Si Birch Community Room. Participants receive high-quality coaching and have a whole lot of fun with like-minded peers. Pre-register and get details at Sedona Library Youth Reference desk or call 928-282-7714 ext 19 for more information.
Sedona Public Library is a private, 501(c)(3) non-profit corporation, supported by donations and grants. Your tax-deductible donation may be sent to: Sedona Public Library, 3250 White Bear Road, Sedona, AZ 86336.