Cottonwood AZ (November 8, 2017) – The Old Town Center for the Arts and Yavapai College, are pleased to announce, Dana Louise and the Glorious Birds, for one night only on Saturday, November 18th at 7:00 pm. 
The daughter of Ezra Idlet of the Grammy-nominated Trout Fishing in America, Dana Louise is a new songstress astonishing audiences with her vibrant, melodic vocals, adept finger-picking and cool sound. Now touring her debut album, she is joined by the Glorious Birds — Adams Collins (vibraphone and 5-string banjo), Ezra Idlet and Keith Grimwood (Trout Fishing in America/guitar, percussion and bass). Drawing from jazz and bluegrass, carrying a contemporary beat, the sound is roots-rooted flung-into-the-future folk. Dana Louise & the Glorious Birds work to leave their audiences glowing with the magic music can bring: genuine human connection.
Doug Treadway from the Nightflying Entertainment Guide says, ""Dana Louise is something special…nothing short of magical."  "She draws inspiration from jazz, bluegrass and folk and delivers a fresh, contemporary sound."
Based in Arkansas it has been a journey for painter Dana Louise.  A few years ago, she saw a sun-soaked image of a lava pool surrounded by wild hydrangeas on a mysterious mid-Atlantic island. She knew that she had to find a way to get there. The self-styled artist's residency she planned to last for seven weeks on Flores transformed into a seven month exploration of guitar and songwriting. Dana trained herself on cover tunes but quickly found that she needed to write her own songs. After returning to the states, she moved into an Ozark cabin on Keith Grimwood's property and committed to a full time musical career. In a very short time, she has developed a complex lyrical style that's emotionally potent and threaded through with visual imagery. Her vocals are at once forceful and softly genuine.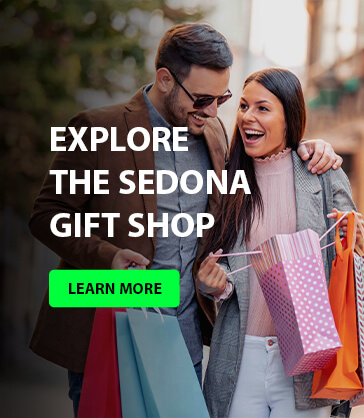 Enter Adams Collins, one the world's preeminent banjo-playing vibrophonists. Training as a musician in college, Adams picked the heaviest, most complicated, most cumbersome, least girl-attracting instrument to master. His passion for the twang of the banjo worked its way into his musical life. Adams has played in jazz, bluegrass and Americana bands, weaving warm, intricate textures into a variety of different musical ensembles. Last year Adams and Dana began performing as a duo locally and regionally.
Meanwhile, Trout Fishing in America, the duo comprised of Ezra Idlet and Keith Grimwood, was expanding it's record company. The focus has been on emerging songwriters. Dana Louise and the Glorious Birds seemed like a natural fit for the label. In the course of producing the album, Keith and Ezra found themselves recording with the band. Trout has been writing songs and performing together for almost forty years. In that time they've toured the US, Europe and Canada. Trout Fishing in America has been nominated for four Grammys. With Ezra on drums and percussion and Keith on bass, they have rounded out the Glorious Birds to form the beat that underpins the band's unique sound. The combination of youth and experience, along with the vibrant family connection, make for exhilarating live shows.
Don't miss the unique talents, songwriting, and ensemble magic of Dana Louise and the Glorious Birds on Saturday, November 18th at 7:00 PM at Old Town Center for the Arts.
Old Town Center for the Arts is located at 633 N. 5th Street (5th Street & Main) in Old Town Cottonwood. Tickets for Dana Louise and the Glorious Birds are $20 advance or $22 at the door, and $22 priority seating in the first 3 rows. Tickets are available online at showtix4u.com. Tickets are also available in Cottonwood at: Mount Hope Foods and Desert Dancer; and in Sedona at Local Juicery.  For more information about upcoming events, visit www.oldtowncenter.org. For further information, contact Elena Bullard at 928-634-0940.