By Cheryl L. Yeatts, Manager of Sedona Public Library in the Village
Sedona AZ (January 26, 2018) – After celebrating the holidays and ringing in the New Year, the rest of January seems anti-climactic.  If you are looking for something fun to do that won't strain your budget, check out a Culture Pass from Sedona Public Library to plan an excursion in Arizona.
In order to take advantage of the program you'll need to have a library card.  Passes are available on a first-come, first-served basis, with a limit of one pass per cardholder at a time. On our website you'll find a link to the website for each participating institution.
If you want to stay close to home, visit the Sedona Heritage Museum.
Sedona Heritage Museum: This museum was once a homestead for the Jordan family and is focused on the lifestyles and works of the people who pioneered this community, from 1876 to the present.
Several Culture Passes are available for attractions in the greater Phoenix area:
Arcosanti: Located 70 miles north of Phoenix, the Arcosanti community was the brainchild of architect Paolo Soleri. The town has been under construction since 1970 and incorporates principles of ecological urban design.
Cave Creek Museum: This museum is dedicated to preserving the artifacts and culture of the Cave Creek/Carefree foothills area. Open October through May.
Desert Botanical Garden: Located on 140 acres in Papago Park, the gardens offer permanent trailside exhibits, temporary art exhibitions and seasonal experiences about the desert and desert plants.
Desert Caballeros Western Museum: This museum houses displays and exhibits focused on the Western heritage of Wickenburg.
Halle Heart Children Museum: This cardiovascular learning facility has opportunities for children to learn more about ways to prevent cardiovascular diseases.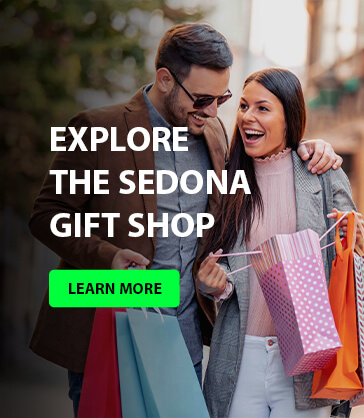 Heard Museum: Known for its award-winning exhibits, this museum uses its collections to tell the stories of American Indian cultures and to celebrate the diverse achievements of today's artists.
Phoenix Art Museum: The largest art museum in the Southwest, this museum has provided access to visual arts and educational programs in Arizona for more than 50 years.
Pueblo Grande Museum and Archaeological Park: Once inhabited by the Hohokam culture, this archaeological site is the largest preserved archaeological site in Phoenix.
Scottsdale Museum of Contemporary Art: This museum is Arizona's only permanent museum dedicated solely to modern works of art, design, and architecture.
These Culture Passes are available to attractions in Flagstaff:
The Arboretum at Flagstaff: This 200-acre arboretum is home to 750 species of mostly drought-tolerant adapted and native plants found on the high-desert Colorado Plateau. Open mid-April through October.
Lowell Observatory: Established by Percival Lowell in 1894, Lowell Observatory is among the oldest observatories in the United States. Celebrate the birthday of Pluto, discovered February 18, 1930, by Clyde Tombaugh at the Lowell Observatory.

Pioneer Museum: Originally constructed as the Coconino County Hospital for the Indigent in 1908, the Pioneer Museum offers exhibits about the history of Flagstaff and northern Arizona. 
If you make a road trip to Kingman, the 3-in-1 Pass will give you admission to three attractions: Route 66 Museum, Mohave Museum, and the historic Bonelli House.
To learn more about Culture Passes, call the Reference Desk at Sedona Public Library at 928-282-7714, ext. 114, or visit the Library's website at www.sedonalibrary.org.