ADVISORY: Greg's Songs Contain Anti-depressive Lyrics
Sedona AZ (October 24, 2013) – Elevate your endorphins, amplify your amusement, and improve your digestion with hilarious songs and stories that help us celebrate the best in ourselves, and laugh at the rest of ourselves. They're like WD-40 for our relationships, our moments of confusion, the things we want to accomplish in life, and our connection to the Big Mystery.
We'll experience how finding the humor in challenges reduces them to manageable proportions. We'll feel the high-endorphin effects of laughter on our physical, mental, and emotional states. We'll rewire our thinking with empowering messages subtly inserted through the right-brain doorway of music and laughter. We'll explore the power of group participation in elevating our collective wellness.
Did you know that amusement is a very high vibration? For all of us genuine, one-of-a kind humor beings, silliness is a marvelous way to explode our limitations.
Join us on a musical joyride into Mystery and Mirth, the Profound and the Absurd, the Personal and the Universal, the Psychological and the Spiritual, the Sacred and the Silly.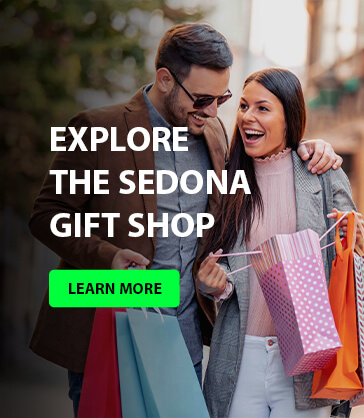 Mystics, prophets, saints and psychologists have all told us that happiness lies in the Now. Many of us in the West have forgotten where that is. Silliness is a profound way to get there.
Featuring: Analog Brain In A Digital World; A Brief History of God (G-String Theory); The Shootout At The I'm OK You're OK Corral (Updated); Self-Employment Made Harder By Difficult Boss (new verse); The (New) Top Ten Whiny Victim Love Songs; Common Side Effects Include; Why They Broke Up; More NOW Later; Creativity; and more.
Unity of Sedona, 65 Deer Trail Drive, near Big O Tires and behind Days Inn on Rte. 89A For more information, please call the Unity office at (928) 282-7181 or email office@unityofsedona.com