Sedona AZ (October 13, 2017) – Larisa Aukon doesn't believe in following the rules. She believes in breaking them.
Born in Latvia, Larisa was accepted into an art school for gifted children when she was 12. For the next six years, she took as many as 20 art lessons per week. She went on to earn her master's degree from the Art Academy of Latvia where she received classical training as a painter. But when Larisa traveled to the Southwest for the first time, everything changed. The colors and landscape deeply resonated with her. She moved to Arizona 20 years ago and spends her time traveling the Four Corners region, capturing the colors and textures of the landscape with oil paints. Larisa will debut 10 new paintings inspired by Sedona during Color Outside the Box on Friday, November 3, from 5 to 8 p.m. at Rowe Fine Art Gallery. The show continues on Saturday, November 4, from 1 to 4 p.m. when Larisa returns to the gallery to give a live demonstration of her painting techniques.
"When I'm part of a show, it allows me to detach from my paintings," says Larisa. "At home, I'm very close to the work – very attached to it. When I hang the piece on the wall in a gallery, it becomes independent, and that's interesting to see. I wind up discovering my own work through the eyes of others."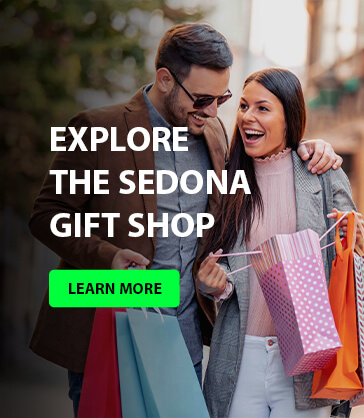 All of the paintings Larisa will unveil at Rowe Fine Art Gallery were created in the last year. Larisa says she traveled to Sedona every chance she got, and her new pieces pay homage to Sedona's fall colors, the tranquility of West Fork and the changing light on the red rocks. It's one of her most focused bodies of work thus far. Come to the gallery on November 3 and 4 to witness Larisa's talent in person.
Rowe Fine Art Gallery represents traditional and contemporary southwestern artists. The gallery, located under the bell tower in Patio de las Campanas at Tlaquepaque Arts & Crafts Village, is open daily, 10 a.m. to 6 p.m.  For more information, call 928-282-8877 or visit www.rowegallery.com.