Sedona AZ (January 4, 2016) – The Steering Committee of the Coalition for Permanent Protection of the National Forest in the Sedona Verde Valley Red Rock Area announced today that they have submitted their proposal for national monument designation to the President's Council on Environmental Quality and, as is customary, to the Departments of Agriculture and Interior, in Washington, D.C.
This proposal requests that 80,000 acres of the Red Rock Ranger District of the Coconino National Forest (CNF) be designated as national monument. This action, under current law, exempts those acres from future land trades and leases for commercial development or resource exploitation. Easements for city/county/state   infrastructure on Monument land would continue to be available under the local Forest Management Plan in effect. Recreational activities, individual or commercial enterprises including ranching currently allowed by the CNF would not be affected. Because all Monument land would be withdrawn from trade, sale, lease or other disposition, the 80,000 National Monument acres will have their resources (Cultural, Geological, Biological, Hydrological and Scenic) better protected and preserved than can be accomplished with the Forest Plan's Amendment 12 — which was always intended as "a placeholder" until more permanent protection could be secured.
After the public process held last year, the Steering Committee analyzed the feedback and adjusted the Monument area to half the original size while ensuring all the protections, recreation and access in the CNF's "Amendment 12" remain.
It is important to remember that a national monument designation (Designation) is our country's most diverse and customized federal land classification:
• National monuments can range from buildings to fossil beds, reefs, ruins, railroads, statues, parks, volcanoes, forests, BLM open space and natural bridges. By law, they must be on Federal land. They can be managed by a number of agencies, including the National Park Service, U.S. Forest Service, U.S. Fish and Wildlife Service, National Oceanic and Atmospheric Administration, Department of Energy, Bureau of Land Management or a historical organization. Since the 1970's, for logistical and economic reasons, management of the monuments has remained with the agency responsible for the land or place before designation.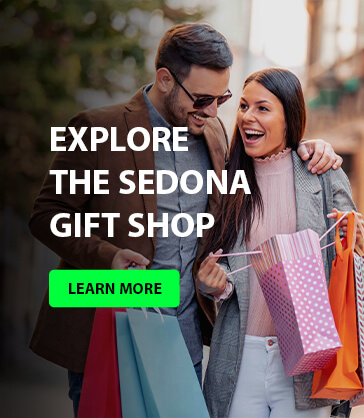 • One common feature of monument designation of National Forest land is that land is withdrawn from trade, sale, and new leases to commercial development, mining or other extractive industries, whereas all other existing rights remain in effect. These withdrawals have historically created opposition from real estate developers, energy-extraction industries and the movement to transfer federal lands to State control (Western Lands Movement).
• The National Monument designation process has been around for nearly 110 years; the process begins with local activity and culminates in the public asking the President to establish the proposed area as a national monument through the Antiquities Act.  This Act, created by Theodore Roosevelt in 1906 and passed by Congress, grants any President the authority to designate National Monument status on public lands that have objects of historical, cultural, scientific interest and/or may possess unique scenic or educational value. The Act has an impressive track record of preserving some of the nation's most beloved, iconic areas, although most Designations (like the Grand Canyon in 1908) were met initially with fierce opposition from real estate developers, mining industries and cattle ranchers.
• Public and commercial recreational activities continue after monuments are established. These include but are not limited to:  hunting & fishing, camping, backpacking, mountain biking, hiking, horseback riding, back country tours, target shooting, jeep rides and other motorized vehicles.
• National Monuments do not create "inholders." An inholder is a landowner surrounded by federal land — this means any property owner in Sedona, a city currently surrounded by National Forest and Wilderness Areas, is an inholder. Monument designations do not affect an inholder's property and water rights, including access through federal land because inholding land is governed by county & city regulations.  The Coalition could not find an instance of a National Monument designation affecting the property or water rights of an inholder when the resources and purpose of the land are consistent with the Monument's resources and purpose — as is the Red Rock National Monument.
• Once a designation is established, the managing agency (the CNF's Red Rock Ranger District), local stakeholders and residents develop a long-term management plan for the area to protect and manage its natural resources. This process can take 3-5 years. during which the CNF's management plan remains in effect.
More information and the proposal are now posted on the Coalition website: redrocknationalmonument.org.