Sedona AZ (October 17, 2016) – "Mental Health and Addictions" will be the topic of the Mental Health Coalition  Verde Valley October Mental Health Monday Forum. The October 24 forum will take place 9:30 – 11:00 AM at the Yavapai College, 4215 Arts Village Drive, Sedona, Room 12. Following the discussion, the Coalition's business meeting will take place from 11:00 – 12:15 PM. Both meetings are open to the public with no charge. 
Panelists Kelley Alexander,  Damien Browning,  and Shawna Bowen,  will discuss their approaches to the treatment of addictions and the role that mental health plays in the process. 
Kelley Alexander is Program Director, Director of Alternative and Complementary Health, and Counselor at The Sanctuary at Sedona which is an Alternative Addiction Treatment Center. Kelley is also an Ordained Minister, Certified Shamanic Breathwork® Facilitator, Member of Association for Comprehensive Energy Psychology, Member of the National Institute for Holistic Addiction Studies, and a Member of American Holistic Health Association. Kelley has a BA in World Religions, graduate work in psychology, a Juris Doctorate and is a graduate of the Four Winds Healing the Light Body School, a premiere energy medicine program.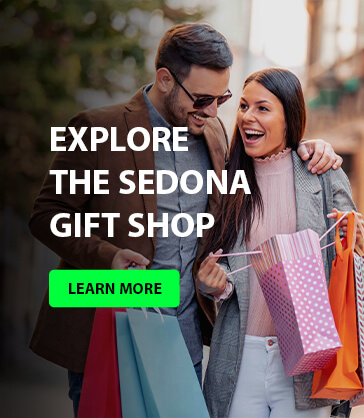 Damien Browning is the director of Steps to Recovery Homes in Cottonwood. A successful recovering addict himself, he has dedicated is life to help addicts improve their lives. Under his guidance, men and women in recovery find a safe, family-like living environment, free from drugs or alcohol. Using stringent guidelines, residents must meet requirements for employment, drug testing, meetings and personal behavior. With separate facilities for men and women, he helps those in recovery gain self-confidence, improved work skills and the ability to rebuild family relationships. The result has led to greater community safety by helping to reduce addiction, crime and jail recidivism.
Shawna Bowen has a Master of Arts degree in Counseling Psychology with an emphasis in Holistic Health and Psycho-Somatic Psychology.  She is a retired license substance abuse counselor after 15 years working with youth, families, and adults in a variety of settings including public mental health, drug court programs and private rehab centers.  She is the author and creator of the self-help DVD series, Zero Relapse, and enjoys speaking and educating on her new program.  Shawna has been seen on The Early Show, Larry King, CNN, The Arizona Republic, People Magazine and Self Magazine.
According to the National Alliance on Mental Illness, dual diagnosis is a term for when someone experiences a mental illness and a substance abuse problem simultaneously. Dual diagnosis is a very broad category. It can range from someone developing mild depression because of binge drinking, to someone's symptoms of bipolar disorder becoming more severe when that person abuses heroin during periods of mania. Either substance abuse or mental illness can develop first. A person experiencing a mental health condition may turn to drugs and alcohol as a form of self-medication to improve the troubling mental health symptoms they experience. Research shows though that drugs and alcohol only make the symptoms of mental health conditions worse. 
That same evening, at 7PM,  there will be the showing of the film "Being Charlie" at the Mary D. Fisher Theatre in Sedona. The film by Rob Reiner is based on his family's own tortured experience with his 22-year-old son Nick, who co-wrote the screenplay from his personal experiences with alienating substance abuse. The story revolves around the lead character Charlie Mills, a chain-smoking, pill-popping and extremely restless 18-year-old whose father is running for governor of California. He loves Charlie, but like most career actors-turned-politicos, he's too self-centered and overworked to give Charlie the attention and love he craves. When Charlie breaks out of a youth drug treatment clinic, he returns home to Los Angeles and he is given an intervention by his parents and forced to go to an adult rehab. There, he meets a beautiful but troubled girl, Eva, and is forced to battle with drugs, elusive love and divided parents. There will be a community discussion to follow. Tickets for the film are available at the theatre box office at 2030 SR 89A, Sedona or online at  www.sedonafilmfestival.org.