Sedona AZ (September 1, 2015) – On Thursday, September 10th, at 6:30 PM, The Inspiration of Sedona, will show part 6 of James Cameron's, Emmy Award winning, nine-part "Years of Living Dangerously" documentary series. 
Each of the parts are self-contained and present different aspects related to climate change. The remaining three parts of the series will be shown consecutively on the following 2nd and 4th Thursdays of each month.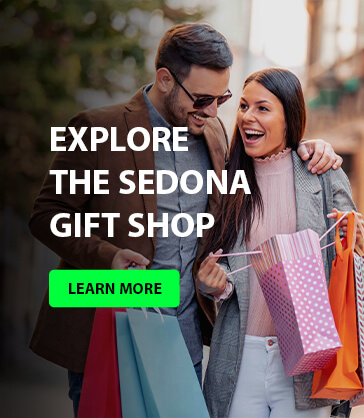 This groundbreaking event series explores the human impact of climate change. Along with its supporting website, www.yearsoflivingdangerously.com, it represents a milestone in raising awareness about climate change and global warming, and what we can do. After each video showing, participants share about how to make a difference in our individual lives, businesses, communities, and beyond, and support and inspire each other in personal and social change.

Earlier showings of parts of the series have led to an open discussion about the bigger picture of what is actually involved in making the changes to mitigate the human impact of climate change. Viewers are typically surprised at what they don't know, and want to do something to help. One suggestion has been to ask that Sedona become a part of the Carbon Neutral City Alliance (CNCA), in which city Mayors pledge their cities to reduce carbon emissions by 80% by the year 2050. This idea is planned to be presented at the Council's mid-year a Work Session on September 9th. This represents an exciting opportunity for Sedona, whose residents have already chosen sustainability to be a top priority, to become a leader, and model city along with the more than 17 cities that have already signed the pledge.
From the damage wrought by Hurricane Sandy to the upheaval caused by drought in the Middle East, YEARS OF LIVING DANGEROUSLY combines blockbuster storytelling with the reporting expertise of Hollywood's brightest stars and today's most respected journalists.
Part 6 of the series is called "Winds Of Change." In this sixth episode, America Ferrera profiles prominent skeptic James Taylor of the Heartland Institute as he crusades against clean energy, and investigates the battle over the future of renewable energy in the US. 'New York Times' columnist Mark Bittman returns to conduct a yearlong investigation into natural gas, which has been touted as "America's energy source" and a way towards a cleaner, greener future. But is it true?
Inspiration of Sedona meets on the 2nd and 4th Thursdays of each month. It is an open meeting group, which strives to work together collectively for the betterment of ourselves, our communities, and the world. Its current format involves showing inspiring and personally empowering documentaries about the social and environmental issues we're collectively facing, followed by interactive discussion. Please be a part of the inspiration by joining us on September 10th, at 6:30 PM, downstairs at the Church of the Red Rocks, to watch Years of Living Dangerously and discover together ways to live lighter on our planet. For more info:
Inspiration of Sedona meets in the basement at the Church of the Red Rocks, 54 Bowstring Drive, Sedona. (Turn Right into the church parking lot and then turn right again at the first driveway, and park in the small parking lot opposite the double doors to the basement, or in the upper parking lot if full.)