Sedona AZ (May 3, 2016) – This spring and summer, city of Sedona Volunteer Park Rangers will warn visitors in Uptown Sedona about the critical topic of wildland fire danger. On days when the National Weather Service issues a Red Flag Warning for Sedona and the surrounding forest, the Volunteer Park Rangers will wear "Red Flag Warning Today" buttons to educate the public of the potential for a fire and the steps needed to prevent one.
A Red Flag Warning is issued when there is a combination of low humidity, winds averaging 15 mph or more, temperature greater than 75 degrees, and very dry conditions – all of which could lead to catastrophic wildfire activity.
The staff and volunteers at the Chamber of Commerce Visitor Center in Uptown Sedona have also joined the effort. Between the Visitor Center and the Volunteer Park Rangers walking in Uptown Sedona every day, it is hoped that they will reach as many visitors as possible.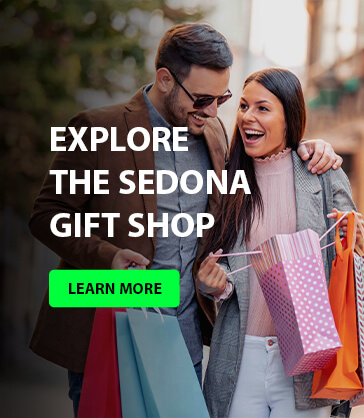 "If this program prevents only one fire, it will be a success," said Bob Huggins, city of Sedona Volunteer Park Rangers manager.
The Volunteer Park Rangers have three main goals: to support the city of Sedona's Parks and Recreation Department's needs, walk Uptown Sedona and act as community stewards, and assist in community events. "This is just one more amazing service that our Volunteer Park Rangers provide. Thanks to their educational outreach as part of them being community stewards, more visitors will know the importance of fire safety in the Southwest," said Rachel Murdoch, city of Sedona parks and recreation manager.
For more information on the Volunteer Park Rangers or their wildfire prevention education campaign, contact the city of Sedona Parks and Recreation Department at 928- 282-7098.