By Steve Segner
Sedona News: Mike Schroeder's opinion on Sedona.biz labeled "Sedona Management" has prompted me to write a rebuttal of sorts. I find the opinions of Mr. Schroeder to be off base, and un-factual. I am using this opinion submitted to Sedona.biz as an opportunity to correct some of his thoughts and add a few of my own.
Mr. Schroeder said "Until you make the Sedona City Council positions attractive to talented and experienced people, you are going to get what you vote for."
He also said a council member should make a minimum of $5,000 a month and the Mayor $7,000 a month."
I think he is totally wrong and uniformed in his thinking.
Sedona city government is a city manager city/council form of municipal government. Some refer to it as a "weak mayor" form of government and it is the way most cities function. Learn more about this city management style here.
The city council's job is to look ahead, set policy and give the city manager direction. It does not actively run the day-to-day operations of Sedona. In fact, the city council does not have authority to "run" anything in the city. The council hires the city manager, city magistrate, and city attorney. The city manager then hires and manages the rest of the  staff. 
The city manager, following this direction and policies from the elected city council, runs the city with a staff of more than 160 employees. The city council members are citizens who care enough about their community to take on this responsibility and dedicated as councilors, being paid $500 to $700 a month, that's all.
Most of us would not be able or motivated to take on such a commitment. The idea of paying our councilors $50 to $70 thousand dollars a year as Mr. Schroeder suggested would be a waste of money and I think all of the current councilors would agree. 
Our current city council is made up of seven talented and experienced individuals. Their previous work experience: an accountant, an attorney, a public servant, a sales executive, a former police enforcement professional, a publishing executive and an elected highway commissioner. 
 And two of the candidates running for election as city councilors in this year's city election in August are very talented, with backgrounds in owning and managing their own companies and, in one case, was the chief of staff to the mayor of one of America's largest cities. If elected, they will be very competent and valuable to the city's future. 
There are many people in Sedona who are dedicated to community service on committees and commissions. Sedona City's annual expenditures have come in under budget every year since the City's inception and has a huge cash surplus. Sedona is respected and acknowledged around the state for its stewardship of city funds which are almost totally created by tourism activity in sales and bed taxes. As a result, the city does not need a "property tax," it has plenty of funds for all the functions and planned projects from sales tax, bed tax and fees.
Think about it, a typical tourist staying in an upscale hotel for 5 days ($500 a night) pays over $200 in bed and sales tax to the city. We, as residents would have to spend over $6,000 in taxable purchases (food at grocery stores are exempt from sales tax) inside the city of Sedona to equal the same contribution to the city's coffers. That $200 from a visitor is used to buy police cars, pay city employee salaries (including police personnel), repave streets, and construct infrastructure to help mitigate tourism traffic. I acknowledge visitors do create traffic, crowd trailheads and restaurants and stores, and make life a challenged at times, but they also pay most of the town's bills. I appreciate that.
Successful businessmen such as Mr. Schroeder are very talented as a corporate business persons, but their perspective is from a world of dog-eat-dog and shareholders first. We need to remind ourselves the city is not a business, but provides public service where the product of the city and city hall is not making money or paying executive salaries and increasing corporate profits, but paving roads, parks, city courts, police protection, and the health and safety of its citizens and visitors.
Talent does cost money. Hiring the right people for city manager, police chief, city engineer, etc. is not easy in rural Sedona where housing, affordable or not, has become quite scarce. But promoting from within someone one who has extensive expertise in this community and area of Arizona is smart. Our new City Manager hit the job running at full speed since she had already spent the previous 9 years in the assistant city manager role was very familiar with all aspects of Sedona government and operations. It was a good move, rather than having the position open for months or years as Mr. Schroeder has experienced.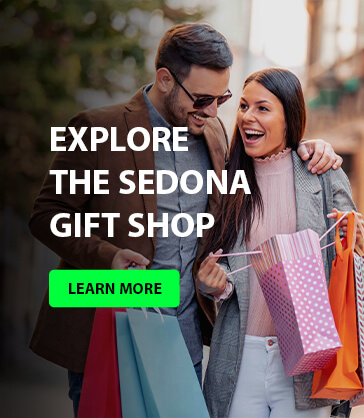 Another fact of life many, including Mr. Schroeder seems to not understand and is how the city works with and "contracts with" outside agencies and organizations to provide services the community needs. One is the contract for services with the chamber which is a non-profit organization under the control of 15 unpaid board of directors. The chamber of "commerce" is a service organization with about 750 members who pay for the benefits of being part of the organization. Operating in tandem with the chamber is the Tourism Bureau, a certified and highly respected DMO or Destination Management Organization. This dual operation is more efficient and effective and is a common practice around the country rather than there being two totally separate organizations with expensive overheads.
Many cities in America look to their DMO for expertise and services to "manage" the tourism aspects of their economy. They contract and hire their DMO to do specific things in managing tourism and, in many cases, expect successful advertising and marketing to keep the flow of tourism dollars coming into their town.
And they usually pay for these services with funds generated by the lodging industry in "bed taxes" paid by their visitors. It rarely comes out of the general fund. As defined online by Wikipedia, "DMOs are generally tied to the local government infrastructure, often with supporting funds being generated by specific taxes, such as hotel taxes, membership fees, and sometimes government subsidies."
In Sedona's case, the city has "paused" the use of these funds for direct advertising placed outside the area to encourage visitor business, such as Phoenix or LA. But the city still hires this DMO to perform multiple functions the city is not able or set up to manage. This contract is reviewed and renewed each year. As an example, the city has paid the chamber to operate and manage the Visitor Center in Uptown for decades. Before the bed tax was increased in 2014 by 0.5% the city paid for this service out of the General Fund, but now it's paid for with revenue from bed tax paid by visitors. In fact, the .5% increase in Bed Tax and the prior funding out of the General Fund for the Visitor Center represents about 2/3 of the city's annual funding for all the DMO services the city hires the chamber for.
If you want to understand all the elements of the city/DMO relationship, this PAGE on the Sedona Chamber website is very educational and helpful. Click Here
And, if we really want to understand why the angst and negative attitude towards the city of Sedona's current operation is really misguided, one has to take the trouble to understand how complex the operation is and how many projects, services, functions, and commitments it is pursuing. To learn about current activities, the city just published a video update and report on 2021. Watch it here
Another source of information, is the 2021 Annual Community Report. Read the Report Here
The city has also created what is called "The Municipal Sustainability Plan." It is an important step forward and an example of how Sedona is superior in its planning and execution of it commitment to improving our environment and the overall quality of life for all Sedonans.  Read the Plan Here
The historic "Sedona Sustainable Tourism Plan" which was created in 2018 in partnership with the city, Sedona Chamber and Tourism Bureau, and Arizona State University's Center for Sustainable Tourism is the first ever such plan in Arizona. Other beautiful, but over-visited destinations around the globe are viewing Sedona's plan as model to emulate. It's sorta the "End of Tourism as We Know it" plan. Read about the plan here:  The plan is currently under review for updating as we move into a post-Covid world.
I'm a local businessperson and resident of Sedona for 25 years who is excited and encouraged by the city and chamber's focus on finding solutions and ways of mitigating the challenges the high level of tourism has created. This city is not broken at all! I admit it can be frustrating to be caught in traffic or being unable to get a table at our favorite restaurant, but to be angry and accusing people/civic organizations of mismanagement or destructive deeds is unnecessary and unproductive.
Sedona is a town with great weather and amazing landscape and it's a town which uses the presence of visitors to sustain most of its infrastructure, businesses, and cultural assets. It will always be busy, hopefully not as busy as it has been during the pandemic surge in tourists, but busy it will be. Change will always be part of the reality of life in Sedona, just as it is everywhere else. Like it or not, it's a "learn to love it or leave it" proposition. I love Sedona – change and all!
Editor's note: Sedona resident Steve Segner, and his wife Connie, are owners of El Portal Hotel in Sedona. Steve is a former pet food, and supply executive who developed one of the first Premium specialty pet foods in America. In addition to owning several pet-related businesses for 30 years, Steve just ended his three-year tenure as the president of the World Pet Association, and has been one of the founding members of the Pet Care Trust, which developed the "Pets in the Classroom" program, and has served on many Sedona area "not for profits." 
* Sedona.biz encourages community members, regardless of political persuasion or stance, to share their thoughts with readers through letters to the editor, relevant opinions and articles. The above article reflects only the opinion of the author and not the publication's.