By Michael Schroeder
 Sedona, AZ:
You get what you vote for.  This doesn't happen by accident.
The voters keep putting people on the council who have never built anything, or who are ideologues and have never had the money or resources to try their experiments which most of the time don't work.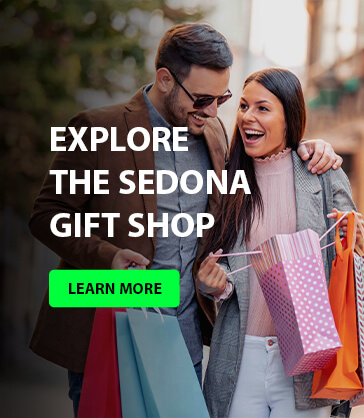 You vote for incompetence, they hire incompetence (not all of course but many) and expect what, a different outcome?
Now we have a council that funds what appears to be a quasi-government —  the Chamber of Commerce and Tourist Bureau with an operational budget of a million or so dollars, BEFORE they start doing stuff. 
Nice gig if you can get it.
Any candidates out there that want a thankless job that pays nothing? 
We need to PAY the council. You get what you pay for.  
We need some talent and experience with resumes in leadership, finance and other accomplishments in SUCESSFULLY building or RUNNING a 70+ MILLION dollar business. 
That's what the last Sedona budget was I believe… an unbelievable amount for a population of 9,700 people. 
And you need ACTIVE full time members.  This IS a full time job if you do it right to give direction to staff and make big decisions that are NOT political or ideologically driven.
Talent costs money.
It has been stated by some council members that this is a "staff run city."  Oh great. Who is hiring the staff,  management recruited by council?
Example: They just promoted Sedona's assistant city manager to city manager when the previous city manager quit. Why was that appointment made? Was it just "convenience?" Or just laziness on the council's part?
I'm not picking on the newly-appointed city manager, and she may the BEST qualified and most competent person in the country to run a $70,000,000 operation. But how does the council know? 
Show me, a Sedona voting resident and taxpayer, the nationwide search that was done for a city manager. Does anyone on the council know how to do that?
The new city manager could have applied also of course. Being number two for a long time is not a qualification. But her talent could be.  But what are you comparing to without a nationwide search? Did the city get the best available? Nobody knows. 
Currently I sit on the board for a $4 billion public company.   We've been looking for a CEO/President for two years.  Our current CEO does a great job, but needs to retire. The interview process and hunt has been exasperating.  It's not easy.
Until you make the Sedona City Council positions attractive to talented and experienced people, you are going to get what you vote for.
A council member member should make a minimum $5,000 a month.  Mayor, $7,000 a month. 
You are not going to get qualified people to run for office otherwise, just ideologues who use tax dollars for their special projects. 
That's not to say some people want to "make a difference" and devote their time. Nice thought, but without experience and background in running something big that's all it is, a nice thought. 
If you want nothing to change in Sedona, then keep doing what you're doing. 
Editor's Note: Sedona resident Mike Schroeder is an electrical engineering technician that graduated from technical school in 1968. In 1980 along with several dozen other people he was involved in the start of the satellite television industry. By 1998, when he merged his company with another company west of the Mississippi, he had 10 distribution warehouse sales locations east of the Mississippi from Wisconsin to Florida. His company was located in Indianapolis Indiana. He was a satellite TV programming distributor representing companies like HBO and CNN, and had over 400,000 retail repeat customers across the United States, Mexico and Canada. He was an RCA distributor and serviced over 5,000 dealers becoming one of the first DirecTV distributors in 1993. He currently sits on the board for EchoStar, owner of Hughes Communications (NASDAQ, SATS) since 2002. Sister company is Dish Network.  He is the audit committee chairman and is a member of the compensation committee. He is an accomplished pilot and flies mostly charity flights for post 911 veterans and Environmental NGOs.
* Sedona.biz encourages community members, regardless of political persuasion or stance, to share their thoughts with readers through letters to the editor, relevant opinions and articles. The above article reflects only the opinion of the author and not the publication's.