Sedona AZ (November 14, 2017) – The City of Sedona and Creative Gateways, a new art studio/gallery, just got certified as a sustainable business. Thirty-one organizations are now certified as a Sustainable Business in a wide range of industries including community services, health and wellness, home and garden, and retail. 
CITY OF SEDONA IS SECOND CERTIFIED MUNICIPALITY:  The Sustainability Alliance recently conducted an internal sustainability assessment for the City of Sedona using the Sustainable Business Certification as the basis.
City Manager, Justin Clifton said, "I would recommend the assessment to anyone interested in advancing sustainable practices.  The process is easy and simple to complete.  The best part is we are left with good practical information on where we are already strong and tips on how we can improve our commitment to sustainability."
You can download the assessment report here:
Sedona qualified for Bronze/Conservationist. (Clarkdale, the first municipality to get certified, earned Silver.)
Some of Sedona's noteworthy practices include using local contractors when they can, demonstrating positive employment practices, and conserving/recycling water.  Paints are all no-VOC (volatile organic compounds) and the paint comes in a pouch that can be recycled—no paint cans to dispose of!
ART STUDIO EARNS SILVER. Creative Gateways (https://www.creativegateways.com/), a new artist studio and gallery, earned Silver. They generate 99% of their electricity onsite via solar panels which includes running their kiln, typically a large energy hog.
Their artists use recycled materials and they got rid of the commercial glass cleaner and instead use a homemade cleaner with distilled water/vinegar/isopropyl. They pack their art in recycled boxes and shredded paper instead of packing peanuts and bubble wrap.
They even have an on-site garden that produces food crops and herbs for the artists and staff, dropping off excess food at the local food bank in Cottonwood.

HIGHLIGHTING CERTIFIED BUSINESSES IN A VIDEO: The Sustainability Alliance is working on a video that will showcase certified businesses on SedonaFreeTV which has over 10 million subscribers. Many visitors use this channel to make decisions about where to stay and what to do. They plan to include tips for being a responsible tourist as well (eg, regarding social trails, graffiti, trash). If your business isn't yet certified but would like to be considered for the video, get certified by answering a 12 question survey before Dec 1.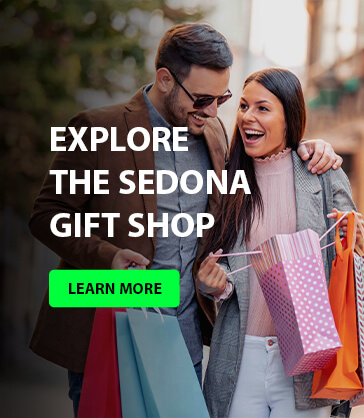 For a complete list of certified businesses organized by organization type, go to this link.
WHAT YOU CAN DO
Please favor businesses that make our community better.  'Vote with your wallet' by looking for the Sustainable Business Certification on the Who's Certified page. (www.SustainabilityCertifications.org). And if you like a business that isn't certified, encourage them to see if they can qualify.
MORE ABOUT THE CERTIFICATION
The certification is a way to recognize and drive business toward companies that do the most for their employees, our community and the environment
There are three levels of certification:
Conservationist (BRONZE): These organizations have reduced their negative impacts on the environment and improved the quality of life for employees and communities
Innovator (SILVER): These organizations have become producers of sustainable resources, products and energy and are actively influencing customers, suppliers and peers
Sustainable (GOLD): These organizations are fully sustainable, meeting globally accepted sustainability standards. They designed their business model around sustainable mission and share power and wealth with employees
WHO IS THE SUSTAINABILITY ALLIANCE
It is the desire of the Sustainability Alliance to make Sedona and Northern Arizona a destination of education on the principles and practices of sustainable living.  There is an enormous opportunity to reach the many visitors to our area, and to leave them with a lesson to take home.
The Sustainability Alliance was founded by five regionally important organizations (Gardens for Humanity, Keep Sedona Beautiful, Sedona Recycles, Verde River Basin Partnership, and World Survival Foundation. The group is now involved in the certification of businesses and their sustainable business practices in the Verde Valley and Sedona area.  (http://www.sustainabilityallianceaz.org/p/about-us.html). 
The Sustainability Alliance is an inter-disciplinary coalition of non-profits seeking opportunities to make the Verde Valley sustainable. www.SustainabilityAllianceAZ.org