Sedona News – The city of Sedona and their contractor, Paul R. Peterson Construction, Inc., proudly announce the completion of the Posse Grounds Parking & Soldiers Pass Road Shared-Use Path Project. 
The project included the construction of a new parking lot at Posse Grounds Park that added 38 spaces of additional parking for park and trail users. In addition, an approximately one-mile-long shared-use pathway that runs from the new parking lot and along Soldiers Pass Road was constructed to offer locals and visitors alike safe walking and biking access along the road corridor and to nearby trails. 
After in-depth discussions with the Shadow Estates Homeowners Association (SEHA) that started in 2019, the city worked to limit on-street parking within the Rim Shadows and Shadow Rock subdivisions to address the extreme over subscription of illegal parking occurring from day-use at the Soldier Pass Trailhead. When illegal parking and safety issues continued down Soldiers Pass Road, the city agreed to limit parking permanently along Soldiers Pass Road past Carruth Drive, put in a shared-use path and build additional parking at Posse Grounds Park. This project supports the city's Transportation Master Plan and Get Outside (GO) Sedona Plan to invest in walking and biking infrastructure, and supports the build out of the Sedona Trails and Pathways System (ST&PS).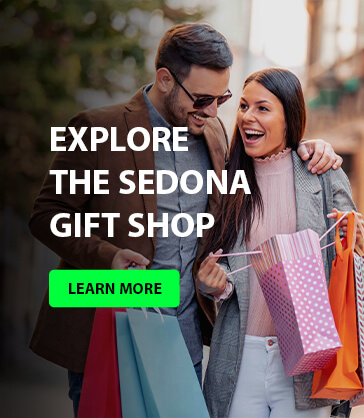 With this project complete, those looking to access the Soldier Pass Trailhead can now park in the new parking lot and utilize the shared-use pathway to access the trail. Additionally, the new parking lot at Posse Grounds Park features a restroom and stop for the new Sedona Shuttle, which shuttles hikers and bikers to and from the Soldier Pass Trailhead, as well as the Dry Creek Vista Trailhead. The new shuttle service is free and open to the general public and operates year around. For complete shuttle schedule information, please visit: www.sedonashuttle.com. 
"We're so proud of this project that it not only addresses neighborhood and safety issues but also supports our city goal to add walking and biking facilities around Sedona. We hope residents and visitors enjoy this quality-of-life amenity for many years to come," said Assistant City Manager/Director of Public Works Andy Dickey. 
Read about the city's ST&PS here: www.sedonaaz.gov/stps.