Sedona AZ (September 15, 2018) – Sedona–It's easy to judge a book by its cover. But what if you could "borrow" it and sit down and talk with the subject about aging, near death experiences, communicating with extraterrestrials, being illegally healed, and more.
You can do just that on Sunday, Sept. 23, during the second Sedona Human Library™ event, 10 a.m. to 1 p.m. and 2 to 5 p.m. at the Sedona Public Library. Attendees may select from up to eight 45-minute sessions available for you to 'Read' a Human Book.  Choose a live Human Book that you may be unaware of or hold a negative opinion of, prejudice, stereotype and even contempt for, listen to their 10-minute story of being marginalized, categorized, or stigmatized for their differences, ask questions of curiosity, engage in dialogue and possibly shift yourself to understanding and compassion of those people with whom you have differed.  
Hosted by the Sedona International City of Peace, Rotary Club of Sedona and Sedona Public Library, the goal of the event is to dissolve prejudices with people one might normally avoid or dismiss, gain understanding and possibly develop new ways of relating.
"This is a crucial time in our community to choose healing from the loss of respect and dignity we have displayed with each other. Thank you to our Human Books for being courageous in sharing your story and vulnerabilities. Thank you to our readers for your willingness to look inside at what is separating us and bring new levels of understanding," said Margaret Joy Weaver, Board President Sedona International City of Peace and Event Manager.
The event includes over 40 Human Books with stigmas and labels from Transgender, African-Catholic-Lesbian, Weird/Body-Modified; Addict; Victim; Fire Chief, Burn Victim, Talks with Dogs, Wheelchair, UFO Abductee, Woman Priest, Complex Trauma, Privileged Class, Homeless Preferred, Pet Griever, Democrat now a Trump supporter, Tantric Lover and German.
Here are four Human Book excerpts:  
"Aging Means Declining" – Retired and getting older, this subject is expected to decline as he approaches death. Instead, he has found passion, purpose, life mission and legacy, and says "I'm just warming up at 75."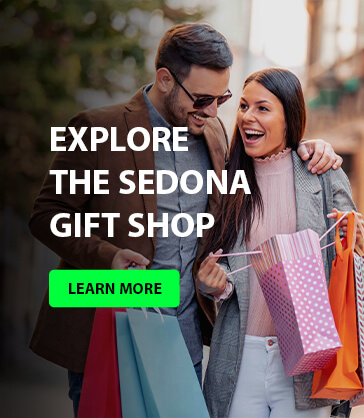 "Dancing with Death" – Two near death experiences from medical experiences and one from a violent attack, had her discover who she really is. Dancing with death can bring a total rebirth.
"A Man and his Extraterrestrial Friends" – From a depressed teenage musician to "the guy who talks to aliens," he now shares messages of spiritual evolution through close encounters with aliens. Often called weird, he is fully expressed at the core.
"Illegally Healed" – "Cannabis saved my life. When people know that I have used cannabis for healing they assume that I am lazy, immature, escaping, a pot head, a loser and a drug addict. As a cannabis advocate, I want to be a model of the typical cannabis consumer."
The event is FREE. Please arrive at least 15 minutes prior to the 10 a.m. 10:45, 11:30, 12:15 p.m., 2, 2:45, 3:30, and 4:15 sessions to select and locate your book. For more information call Savannah Sanders, attendee manager (480) 228-1066; Margaret Joy Weaver, Human Books manager, or the Sedona Public Library at (928) 282-7714.‬‬‬‬‬
Please register at the link below today for the Sedona Human Library™, space is limited. Eventbrite URL: www.SedonaHumanLibrary2018.eventbrite.com
Weaver adds, "Simply bring yourself and loved ones to open your mind, expand your heart and take a bold brave step in bringing harmony to our community. We look forward to learning and growing in community with you."
The Sedona International City of Peace was recognized and established as the 35th city of now over 225 International Cities of Peace in 2012. Rotary International is an organization of community leaders who meet regularly to exchange ideas and take action to make their community and the world a better place.  The partnership between the three community organizations aligns us all in our commitment in expanding our reach and impact in creating a culture of peace in Sedona.