Sedona News – On Sunday, January 29, 2023 at 3 p.m., Chamber Music Sedona will present "From Classics to Klezmer," a concert headlined by long-time Sedona friend and audience favorite, clarinetist Alex Fiterstein. Joined by violinist Kristin Lee, pianist Qian Wu, and cellist and Chamber Music Sedona Artistic Director Nicholas Canellakis, the program will include works ranging from the classics to the wild and fun world of Klezmer – an instrumental musical tradition of the Ashkenazi Jews of Central and Eastern Europe – as seen through the soulful voice of the clarinet. The second concert of Chamber Music Sedona's 40th Anniversary Season, "From Classics to Klezmer" will take place at the Sedona Performing Arts Center, 995 Upper Red Rock Loop Rd, Sedona, AZ 86336. There will also be a salon featuring Lee and Wu held in a private home on Thursday, January 26 at 5:30 p.m. 
Recognized for playing that combines flawless technique and consummate musicianship with graceful phrasing and a warm soulful tone, Alex Fiterstein is considered one of today's most exceptional clarinet players. A winner of a 2009 Avery Fisher Career Grant, he has performed in recital and with prestigious orchestras and chamber music ensembles worldwide. Fiterstein is also the founder of The Zimro Project, a unique ensemble dedicated to incorporating Jewish art music into chamber music programs. He has worked with composers John Corigliano and Osvaldo Golijov and has had pieces written for him by Samuel Adler and Mason Bates, among others.
A winner of numerous awards including a 2015 Avery Fisher Career Grant, Kristin Lee is regarded as a violinist of remarkable versatility and impeccable technique who enjoys a vibrant career as a soloist, recitalist, chamber musician, and educator. She is also the co-founder and Artistic Director of Emerald City Music, a chamber music series that presents authentically unique concert experiences and bridges the divide between the highest caliber classical music and the many diverse communities of the Puget Sound region of Washington State.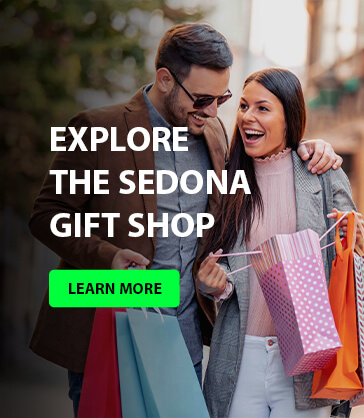 On January 26, Lee will perform a winter salon alongside pianist Qian Wu. After being selected as the classical music bright young star for 2007 by the Independent Newspaper, Wu has performed numerous recitals internationally and regularly appears in articles, radio and television programs, including being interviewed on BBC 4 and BBC World. Her debut recording of works by Schumann, Liszt and the young composer Alexander Prior was released in April 2009 on the Dal Segno label to worldwide acclaim. At the winter salon, Wu and Lee will perform a recital of classics and delights from the vast violin-piano genre, in the intimate setting of one of Sedona's beautiful homes. Light hors d'oeuvres and local wine will be served.
"From Classics to Klezmer" will also feature Nicholas Canellakis. Hailed as one of the most sought-after and innovative cellists of his generation, Canellakis frequently performs as a soloist with orchestras and at famed classical music festivals around the world. An artist of the Chamber Music Society of Lincoln Center, he has proudly served as Artistic Director of Chamber Music Sedona since 2018, striving to advance the organization's reputation as one of the leading presenters of chamber music in the U.S.
Tickets for "From Classics to Klezmer" are $40 for adults and $15 for students aged 13-21 with ID. Admission is free for children 12 and under. Reserved seating is available for up to $60 per ticket. To purchase concert tickets or learn more about the program and artists, visit https://chambermusicsedona.org/2023-from-classics-to-klezmer/. Tickets for the winter salon are $195, available at https://chambermusicsedona.org/2023-winter-salon-kristin-lee-and-qian-wu/.