Earth Cups: Created and Painted by Sedona Artists to Benefit School Projects
Sedona, AZ (August 4, 2011) – Earth Cups: Celebrating Art in the Earth. Discover, enjoy and purchase a unique variety of cups, mugs and saucers created and painted by Sedona artists to benefit gardening and art education projects in local schools on August 13, 2011 Gardens for Humanity has partnered with a variety of local artists to create "EARTH CUPS: Celebrating Art in the Earth" an event to be held on Saturday, August 13 from 10:00 am to 1:00 pm at the Sedona Arts Center, in the Special Exhibition Gallery and adjacent workshop studio. These art works will be sold for $10 and up, and the funds raised will help provide seed money to establish and develop school garden and art programs.
This event is a morning Coffee/Tea Social and these one-of-a kind cups will be all washed and ready to be filled with herbal teas, and special coffees, to be enjoyed with locally grown or made treats, jams and honeys. Sedona poet Christopher Lane and some of the Young Poets from Red Rock High School will perform their poetry. Gardens for Humanity artisan and cook's aprons will be available, and artwork by Sharron Porter, Toby Friedman and Janise Witt will be exhibited.
The hand-crafted and hand painted cups come in all different shapes and sizes from large coffee mugs, to small demitasse cups; some with handles, some without. They were painted with glazes, signed and fired so they are not only colorful and fanciful, but also functional additions to one's cup collection.
Some cups, like Firuse Stalcup's creations, are three-footed. Other cups, like Andrea Smith's and Judy Taylor's, are highly sculpted with an angelic theme. Then of course there are Patty Miller's contemporary cups, where "anything goes." Some of the hand painted cups are designed with a garden theme and flowers such as those done by Adele Seronde, Julie Talbot, and Dorée Seronde, whereas Sharon Porter, Dee Durkee and David Fischel choose more contemporary designs typical of their inimitable styles. Ceramicist Dennis Ott created hand thrown cup sets for those who would prefer more standard works, and some of these cups were taken by artist Sealdon Wasson up to NAU to wood burn the glazes, which give gorgeous effects.
The local artists involved in Earth Cups are Sharron Porter, Nancy Robb Dunst, Maleita Wise, Tori Du Charm, Ray Raynor, Daryl Kling, Nancy Ruby, Dee Durkee, Firuse Stalcup, Andrea Smith, Judy Taylor, Patty Miller, Adele and Doree Seronde, Julie Talbot, David Fischel, Dennis Ott, Sunday Larson, Marsha Amon, Katy Love, Dawn Griffin, Barbara Vickers, Fran Jackson, Laura Pokorney, Ed Quarestrom, Viveka Davis, Suzie Dunn, Don Kamerling, Cathy Gazda, Liz Kenyon, Amy Gordon, Diane Nadeau, Kim Cousin, and Anne Crossland and others. Red Rock High School Students created some cups through Geoffrey Worssam's art class, and other cups were created at the Sun Rise Center under the artistic eye of Patty Miller.
The creation of this event was truly a gift from many in Sedona's artistic community. Special thanks to the Sedona Arts Center and Dennis Ott for providing the ceramics studio every week throughout the spring, and to the artists of the Sedona Visual Arts Coalition for their creative talents and energy.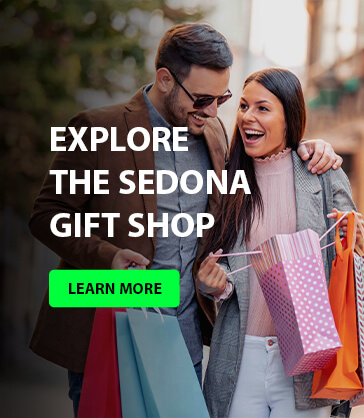 This project is partially funded by the Arizona Commission on the Arts.
Gardens for Humanity is a non-profit organization whose motto is "Connecting people to place and to one-another through cultivating gardens and celebrating the arts." They are actively engaged in promoting school gardens and the arts to help give our children and all members of our community the values, tools and experiences needed for appreciating and regaining balance with the natural world. Gardens for Humanity was founded by Adele Seronde, and is presently directed by President Richard Sidy. For more information contact Richard Sidy: at president@gardensforhumanity.org, 284-9055 or Nancy Robb Dunst at ndunst@yahoo.com, 282-0776.
CONTACT: NANCY ROBB DUNST 282-0776 OR 221-3202 NDUNST@YAHOO.COM