Sedona AZ (April 19, 2018) – Earth Day, April 22, falls on a Sunday this year and Tlaquepaque Arts & Crafts Village is celebrating! Everyone is warmly invited to attend the free event from 1:00 to 5:30 pm. There will be FREE eco-friendly kids activities in Patio de las Campanas from 1 p.m. to 3 p.m.
As a very special attraction and so appropriate for Earth Day, the Hopi Youth Group will be expressing their culture though dance. The richly costumed dancers will perform the traditional Polhikmana, also known as the Water Maiden Dance. Intricate and vibrantly colored headdresses, clothing and weavings have been designed and handmade by the dancers. The costumes depict clouds to bring forth the rain in this social dance performed by young unmarried girls and boys to help bring moisture and rain to germinate and grow the crops. The Hopi have always functioned as spiritual guardians of Mother Earth and do so through deeply profound rituals and ceremony. This is a rare opportunity to celebrate our planet and support an indigenous culture of caretakers.  Performances will be held at 1:00 pm to 3:00 pm in Patio de las Campanas.
There will also be commentary by Sandra Cosentino, Director Crossing Worlds Hopi Projects.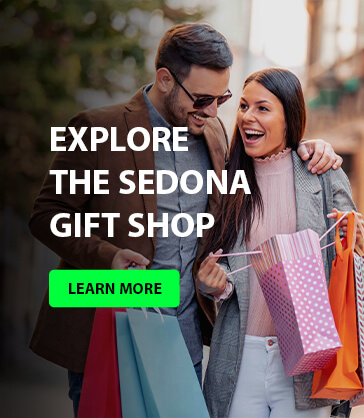 Additionally in Patio del Norte from 2:30 to 5:30 dancers from the Indigenous Enterprise will perform. Indigenous Enterprise is made up of dancers and singers ranging from various parts of the United States, and many tribes and Nations to show their proud tradition and culture through powwow dancing. Their mission is to educate the public about the real life of Native Americans through the positive messages experienced in song and dance and respect for the drum, as they have for many generations.
Tlaquepaque is bringing the Native American dancers to the arts village in conjunction with the efforts of the Sustainability Alliance and the numerous Earth Day events planned in and around Sedona. The Alliance says: "everything is connected. There's a relationship between food, hunger, water, waste, energy, climate change, land use, nature, and public services. But organizations and agencies typically focus on only one. The Sustainability Alliance brings together these local organizations working on different pieces of the "'sustainability elephant'". The Alliance is coordinating and publicizing local events around the Earth Day weekend: community events, demonstrations, discounts, etc. Visit: .
Home to more than 45 boutique shops and world-class galleries, and five restaurants, Tlaquepaque, the Art and Soul of Sedona, now in its 46th year, is located at 336 State Route 179 in Sedona, Arizona. It is open daily at 10:00 am. For more information call (928) 282-4838, visit: www.tlaq.com.