Sedona AZ (June 10, 2016) – The Sedona Heritage Museum is hosting a new summer exhibit entitled "Here Come the Brides – Weddings Throughout the Decades" from June to September 2016.
Wedding dresses and bridal accessories from 1874 to the 1950s will be on display. Featured dresses and veils will include those from several Sedona brides, including Sedona' Schnebly's granddaughter Paula's 1956 wedding, Anne Jordan Jackson's wedding gown from her 1952 wedding on the front yard of the Museum when it was her family's home, and her sister Ruthie Jordan Jackson's long veil.
A very special dress loaned by pioneer family members is a black, Victorian dress worn by Dorette Titgemeyer when she arrived from Germany to marry Heinrich Schuerman. Their vineyard and winery were the first along Oak Creek in the 1880s at what is now known as Red Rock Crossing.
Dresses from the 1870s, 1890s, 1900, 1920s and 1940s illustrate fashion styles during this 80+ year period. This includes an embroidered linen almost peasant style dress from France; examples of Victorian style from before white dresses became in vogue; to the rising hemlines of the turn of the 20th century to the flapper waist line of the 1920s; and the sleek shiny 'movie star' look from the 1940s.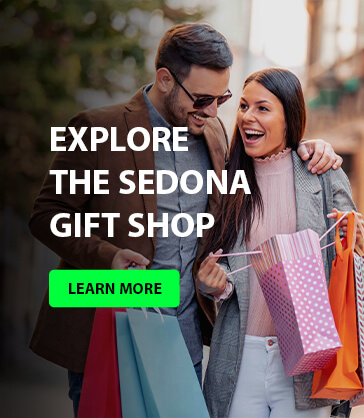 Accessories on display include items a bride might have used that are, again, representative of their era starting with a fan, "vanity set", purse, gloves and glove box and 1901 autograph book.
Photos of Sedona pioneer brides and couples from their weddings are on the fireplace mantel.
The Sedona Heritage Museum is located at 735 Jordan Road in Jordan Historical Park in Uptown Sedona and is open daily from 11:00 a.m. to 3:00 p.m. For more information, call 928-282-7038.