Debut Performance of Bresnan Unplugged shakes it up
Cottonwood AZ (April 23, 2015) – Dan Bresnan returns to Old Town Center for the Arts in Cottonwood, AZ with the debut performance of Bresnan Unplugged. On Saturday, May 2, 2015 at 7:30 P.M., this new ensemble featuring Dan Bresnan on acoustic archtop guitar and Chuck Murcko on standup bass, will present an eclectic mix of originals, jazz standards, blues, folk, and rock music. Joining Bresnan and Murcko for this performance will be special guest artist, Lesli Carroll, who will contribute her extraordinary and soulful saxophone, woodwinds, and vocal talents to this evening of delightful music. This evening will include a complimentary wine tasting sponsored by Burning Tree Cellars, who along with Cottonwood Best Western Inn are helping to present this concert.
Dan Bresnan has been busy preparing new material for his upcoming CD release, some of which will be highlighted at this special performance. This comes after his well-received debut 2014 CD of The Bresnan Blues Band's "Party In My Backseat." The Bresnan Unplugged ensemble is excited to present an evening of sophisticated and heartfelt music in a performance venue known for its warmth and historic charm.
Band leader, Dan Bresnan comments, "Through this ensemble, we engage in an improvisational exploration of my own works, as well as that of other songwriters who have influenced and inspired me over the years. It is a delight to be able to pull from this broad range of material and present it in a fresh acoustic, rootsy, jazzy format. There is sure to be something for everyone in this show."
Dan Bresnan has been a guitarist, songwriter and vocalist for more than 40 years and has been performing publicly for more than 30 years. Having performed, written, and recorded across a wide variety of musical styles, Dan's performances represent an expressive fusion of many diverse influences. Dan is a past Board Member and Officer for the Sedona Performing Arts Alliance. He performs regularly across the Northern Arizona and Phoenix areas playing guitar, bass and keyboards.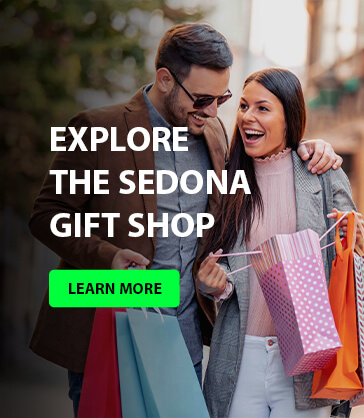 Chuck Murcko has been playing bass for over 4 decades, with musicians such as Peter McCann, Nick Brignola, Dave Holland, Jack DeJohnette, Don York, Lee Shaw, and Micki Free. After working in show and local jazz bands in New York for 20 years, he moved to Philadelphia, where in addition to local jazz groups, he held the bass chair with the eighteen piece band "In Full Swing." Chuck currently lives in Arizona's Verde Valley, working with several projects including the Bresnan Blues Band.
Lesli Carroll, saxophonist, woodwinds, vocalist, composer, arranger, is a 40 year music industry veteran and native of Los Angeles. Lesli's performance and recording credits include, Harry "Sweets" Edison, Jimmy Smith, Maiden Voyage Big Band (founding member), Sarah Vaughn, Nancy Wilson, Lou Rawls, Arturo Castro, Bobby Womack, Martha Reeves, The Temptations, The Four Tops, Bonnie Raitt, David Crosby, Bruce Conte (Tower of Power), Pauline Wilson (Seawind), The Pacific Symphony Orchestra, L.A. Chamber Orchestra, Martik, Dariush, Shohreh, and numerous TV, film, jingle, and recording projects. Performances include The Playboy and Concord Jazz Festivals, The Johnny Carson Show, and for President Bill Clinton.
The evening will begin at 6:30 with a complimentary wine tasting from our sponsor, Burning Tree Cellars. Burning Tree Cellars specializes in small batch, meticulously maintained, boutique wines utilizing the finest available fruit sources, quality oak, and patience. Burning Tree Cellars mission is that "wines will never be pushed through chain supermarkets or over marketed, but rather built through the power of suggestion and knowledge that we are all part of something special. These wines are, and always will be for each other, our families, and our friends."
Tickets for Bresnan Unplugged are $18 in advance, $20 at the door, and $25 for priority seating.  Ticketsare available online at www.showtix4u.com, in Cottonwood at Desert Dancer and Mount Hope Natural Foods; and in Sedona at Crystal Magic.  Old Town Center for the Arts is located at 633 N. 5th Street (5th Street & Main) in Old Town Cottonwood. For more information please visit www.oldtowncenter.org or call Elena Bullard at 928.634.0940.