By James Bishop, Jr.
www.NewTerritoryArts.com
(April 16, 2014)
If I had to choose between airplanes or birds, I'd rather have birds
— Charles Lindbergh
So do more and more people everywhere, especially in The Verde Valley where birding has passed golf and is catching up with gardening as top pastimes. Birders, once regarded by many business interests as tree-hugging dirt worshipers are now being joined on birding adventures by those very same business interests.  With the Verde Valley Birding and Nature Festival looming on April 24-27 the merging of economic interests and nature's gifts is music to Chip Davis, Yavapai County Supervisor, who told me years ago that "If we can just understand that preserving what's important in nature can be an economic engine. Hopefully disappearing are those two opposing groups who contend that resource conservation is the enemy of business and economic growth and visa versa."  It is time to celebrate what birding has brought to the Verde Valley. Across the nation, business and political interests have conservation programs under the gun. Here, once odd bedfellows share the glories of nature together—both with advertisements and birding itself.
"Who would have thunk it," muses Dena Greenwood,  manager of Jay's Bird Barn in West Sedona, and regarded as being at the center of the ever-changing and dynamic world of birds in the Verde Valley. "Business people want real experiences and they leave all sorts of business issues behind when they are out with nature, learning about the hundreds of species of birds which live or migrate through the areas. We humans are so removed from the natural world that if we'd just take the time to go out and see that nature presents herself to us always on her terms, not on ours."
 Adds John Moore, renowned bird walk guide at Red Rock State Park, "Birding is not competitive. Business people relish relief from corporate pressures." Indeed so popular has birding become and so much money is being generated adds Dena Greenwood that the glories of nature aside, "birds are good for business." 
Early on a morning at Red Rock State Park, a chilly breeze was gusting in from the west all but bursting with birdsong.  Sally Sanderson, a cheery school teacher from San Diego, took two steps forward and one back on a gavel path near a dense thicket.  Amidst the clamor of birdsong, she asked her husband John, a retired oil field worker, whether he saw a flash of red in a nearby thicket.  His binoculars trained on the same thicket, he said softly, "I thought 1 did but it's gone… what was it?" John Moore, their more than competent volunteer guide for the morning saw it too, "it might be a Ruby-crowned Kinglet, rare to see a red crown, very rare." At that, the three birders clapped their gloved hands in glee. "You got it. At this rate we could make 15 species this morning," Sally said confidently. "By the way," she explained to this novice birder, "Birders always take two steps forward, then one back, and we call binoculars, binos."
 In less than two hours sixteen species had been added to their list including a Anna's Hummingbird, one of six varieties of humming birds in the Verde Valley and a Northern Cardinal with red feathers the color of the  reddest Ruby. "Neither of us were birders four years ago," Sally related.  "After trying some birding around here, we were captivated. Next was Panama and Costa Rica and back here, always back to the Verde Valley. We bought a timeshare just for the birding here. Next stops are every state in the Union and every continent, too.  Can hardly wait."
 Birds of a feather will gather together
— Robert Burton (circa 1630)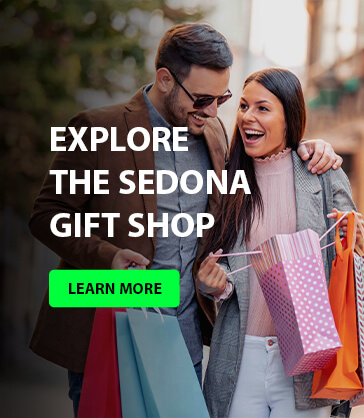 These days eco-tourists akin to the Sandersons are to be seen all over the Verde Valley, especially in and around Lower Oak Creek and the Verde River, areas ever so busy with birds. Each year hundreds of species migrate from South America to Canada through the area which lies in the Pacific Flyway. Many smaller birds travel at night, flycatchers, orioles, warblers and thrushes. At peak migration, 9000 birds passed by a full moon at Red Rock State Park in one hour.
According to the records of Audubon Arizona, Arizona's habitats provide important nesting, wintering and migrating areas for roughly 515 North American species. More specifically Verde Valley hosts vast ecological diversity as it sweeps up from the 3000 foot elevation Upper Sonoran Zone of semi-desert grassland to the Ponderosa pine forests above 8000 feet, and all in just a few miles as the raven flies.
 Complementing that is Arizona's largest fresh water marsh away from the Colorado watershed and the many miles of riparian habit along the Verde River, Oak Creek, Wet Beaver Creek and all the many canyons carved into the rim walls by summer monsoons and winter ice and snow. 
Explains Greenwood, "We live amidst the best habitat in the state, with more important riparian corridors than any other place in Arizona. Into the mother river, the Verde, tributaries flow down from the Mogollon Rim, Oak Creek, Clear Creek, Sycamore Creek, Wet Beaver Creek, Fossil Creek, much of if not all of it undeveloped. We are so fortunate to live here."
For her part, Barbie Hart, veteran Arizona State Parks Ranger who organized the first Verde Valley Birding and Nature Festival, "People just don't come here for the golf anymore, and they come from everywhere, from seventeen states to last year's festival, including from Maine and Maryland and from Newfoundland to British Columbia.  Communities are recognizing the importance of birding and preserving the waterways that have attracted them for thousands of years. It is only recently that the Sedona-Verde Valley area of Central Arizona has become recognized as a prime birding area—it is hot now."
Dan Campbell, Prescott-based formerly a topsider with the Nature Conservancy and long-time student of the Verde River and its wildlife agrees: "There's been a quiet up tick in eco-tourism in our area. Whole festivals are being planned around natural history and wildlife viewing. There probably couldn't be a more sustainable industry." 
One of greater Sedona's most exceptional birders, community leaders and conservationists, Anita MacFarlane is proud to say that "Birders are great guests to our area because they go to bed early, get up early, stay a few days, spend money and they will come back someday soon."
All evidence points to the fact that they do come back and they do spend money. It is reliably reported by Sam Campana, Executive Director of Audubon Arizona, that birders spend  more than $800 million annually in Arizona pursuing their passion, as she put it in an interview with the author. What's more, over a million Arizonans of all levels of expertise go birding. She observes that not only do small businesses roll out the welcome mat for birders, "early to bed, early to rise low impact visitors,"  she calls them but so do farmers, ranchers, city, state and national parks. So welcome indeed that Campana estimates that the watchable wildlife industry "has a greater impact than golf. It's the fastest growing pastime in Arizona." As for the Verde Valley she quipped, "No wonder we call it the Birdy Valley."