Sedona AZ (May 14, 2013) – Bill Staines returns to Studio Live on Sunday, May 26th at 7:30 pm. Tickets are $25 general admission, doors open at 6:30pm, beer and wine will be available for purchase.
For more than 45 years, Bill Staines has been the quintessential folk troubadour, singing his songs at the country's top festivals, concerts, clubs and coffeehouses. Playing 200+ dates a year and driving over 65,000 miles annually, his music is a slice of Americana, filled with cowboys, Yukon adventures, fisherman and everyday working people. He writes lovely, infectious melodies, and his story-filled lyrics recall with compassion and depth the landscapes and characters he's known. His songs evoke a remarkably strong sense of emotional and physical place, and in the words of the Austin American Statesman, they have the "ability to translate the common details of common lives into songs of uncommon eloquence and beauty."
Bill Staines has spent over four decades on the road singing his songs and entertaining audiences. A New England native, Staines became involved in the Boston-Cambridge folk scene in the early 1960s and, for a time, emceed the Sunday hootenanny at the renowned Club 47 in Cambridge. He quickly became very popular in the Boston area. In 1971, after one of his shows, a reviewer for the Boston Phoenix insisted that Staines was "simply Boston's best performer." A decade later (in 1980 and 1981) the annual Reader's Poll of the Boston Globe named him one of Boston's favorite artists. In the meantime, his reputation as a songwriter and troubadour grew across North America. Staines also made his mark yodeling. He learned the traditional art by studying the recordings of great yodelers such as Jimmie Rodgers and Montana Slim. He won the National Yodeling Championship at the Kerrville Folk Festival in Kerrville, Texas in 1975, and has become a perennial instructor of yodeling workshops.
With his wonderful songs, his warm, smooth baritone, his prowess on guitar, his charm and his gentle humor, Staines is consistently one of the most popular singers on the folk music circuit today. He's also a favorite of other folk singers and a significant influence on many. His songs have been recorded by other musicians, including Peter, Paul & Mary, Nanci Griffith, Makem & Clancy, Grandpa Jones, Priscilla Herdman and Jerry Jeff Walker. Over eighty of Staines' songs have been published in three songbooks: If I Were a Word, Then I'd Be a Song; Music to Me: The Songs of Bill Staines; and All God's Critters Got a Place in the Choir. His radio and television appearances have included A Prairie Home Companion, Mountain Stage, The Good Evening Show, and he has hosted local programs on PBS and network television.
Staines has recorded 26 critically acclaimed solo albums, many of which have been released on Grammy- winning Red House Records, the label with which he has enjoyed the longest association. He has recorded two children's recordings–One More River and The Happy Wanderer, which topped Pulse's yearly Children's Music and Folk Top Ten lists in 1993 and was honored with a Parents Magazine Parents Prize. A much loved live performer, he has released several retrospective albums, including October's Hill and The Second Million Miles. He also continues to write and release new original music. His 2007 release Old Dogs charted on folk and Americana radio, and his new album Beneath Some Lucky Star is also likely to be a favorite with fans.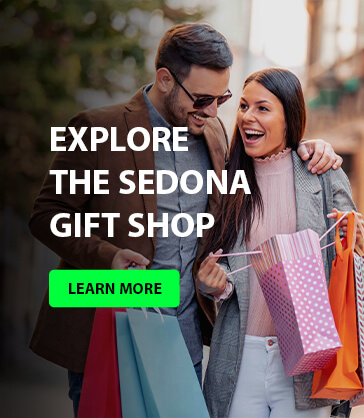 A veteran performer, Staines can be considered a model for artistic longevity and vitality. He continues to satisfy his huge nationwide fan base with great new albums and performances, while continuing to write the classic songs that have always won him praise.
For more about Bill Staines visit his website at www.acousticmusic.com/staines.
For more information please contact the Sedona Performing Arts Alliance/Studio Live at (928)282-0549. Tickets are available online at www.studiolivesedona.com or at the Studio Live box office located at 215 Coffeepot Drive in West Sedona.
The Sedona Performing Arts Alliance is a nonprofit organization, 501(c)(3) that serves as a catalyst for community development through quality arts programming. We are dedicated to the advancement of the performing arts through education, live performance and artist support.
Community services offered by the Sedona Performing Arts Alliance include: Ticketing Services, Artist/Instructor Booking, Stage Management, Sound/Lighting, Event Promotion, Advertising/Marketing/Design, and Social Media Outreach. Please contact (928)282-0549 for more information.