The Power of the People Is Needed
The need for this project is non-debatable—-John Sather, renowned architect and planner
by James Bishop
Sedona, AZ (July 20, 2011) –  It is sometimes said that dreams are cursed with short life spans and vanish into memory bins of what might have been. Vanish they do because of impatience, more hope than exertion, and fuzzy goals and objectives. Sometimes, however, they come true.
Such a time is now, a rare moment when Sedona's award– winning Community Plan calling for a town "animated by the arts… with a spirit of volunteerism to help common goals," could come alive in the form of Barbara's Park.
Looming is Tuesday, 26 July, 4:30 PM at City Council. The public is encouraged to come and speak out to show support for this thrilling community project that's coming down to the wire. The power of the people is needed to keep this moving toward ground breaking.
Joyful when that happens, besides teachers, poets, musicians, and many others, too will be the Friends of the Posse Grounds, the diversified volunteer board behind creating Barbara's Park which, for nearly a decade, has had a mission: to provide a community gathering place within Sedona's Historic Posse Grounds Park, one that will preserve and enhance Sedona's small town character, and become a major location for the abundant local talent in Greater Sedona and the Verde Valley to entertain locals and visitors of all ages. Citizens have seen it in action already at poetry readings, Red Dirt Concerts, Holiday Sings and Art Scrapture events.
Now that the concept of "sustainability" is in the air, besides being applied to food, water and land, it is also about culture. Thus the Park will be a place to celebrate the past, the present and the future with family gatherings, classes, art shows, small theatre production, storytelling, concerts and sometimes just the silence surrounded by views that make the hearts of cold-hearted men melt like an ice cream cone in July.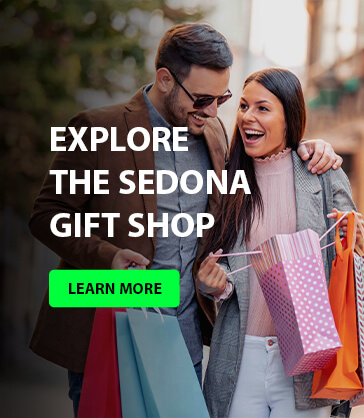 Declares James Eaton, former city Councilmen, arts commissioner and famed Public Citizen, "I have lived here for more than 20 years and the community has needed a park like this for all those years."
To bring this about, The Friends and the City of Sedona are in a public-private partnership – with plenty of public support– to create improvements to the site, including a covered outdoor venue, shade, open views and Art Walls to commemorate the history and supporters of the park.
Standing room is expected on Tuesday 4:30 PM at City Council; looming is the opportunity for citizens to show elected officials that this town can come together.
Contact: barbaraspark@esedona.net for more specific information; or James Bishop, Jr. 928-300-1301