Sedona AZ (August 17, 2016) – On Thursday, August 25th, at 7PM, Verde Valley School's Global Goals Program and Inspiration of Sedona present an evening of inspiration with award-winning author, filmmaker, journalist and activist Bill Carter, as he shares his story, "Social Activism: What can you do?"
Bill Carter is an assistant professor of practice in documentary studies at NAU and spouse to Verde Valley School (VVS) anthropology faculty Leigh Carter. He is returning to VVS to discuss his life as a filmmaker, author, and activist, including his role in changing national laws around mining in the US.
Bill became part of the social activism folklore scene when as a 20-year-old, he went behind the lines into Bosnia with a humanitarian group to bring food and supplies in Sarajevo. While there, Bill began to film the real life moments of a country being torn apart by ethnic cleansing and war. He quickly established himself as a trusted person in Bosnia and began filming interviews with locals and especially artists and musicians who were living underground. His film Ms. Sarajevo, which was his chronicle of his time there, became a national treasure and award winner. While in Bosnia, Bill contacted U2 – who began using live streams of Bill in Sarajevo at their concerts on giant screens. Later on, Bill and U2 went to Bosnia and did a concert for its people which also brought more attention to the tragedy. Bill demonstrates what tremendous change can occur from sheer will and inspiration – even if you are 26, broke and living in a war zone. His book on his experience, Fools Rush In, is a national award winner. He is now working with the government to return to Bosnia to do another film with U2 as a sponsor.
Bill is also known for his novels, most recently, Boom Bust Boom – which begins in Bisbee, AZ, and is a history of the mining industry and the social and political issues that have affected the world for many years. Carter explores several mining areas, past, present, and projected, both in the United States and around the world, and details the environmental and health implications involved in open-surface extraction of copper ore. From boardrooms of investors in London to the mountains of Indonesia, Carter connects the dots from his humble backyard garden, to the CEOs of the multibillion-dollar global copper industry, confronting a resource that is so vital yet which has the potential to cause horrendous and irrevocable damage to our planet and ourselves.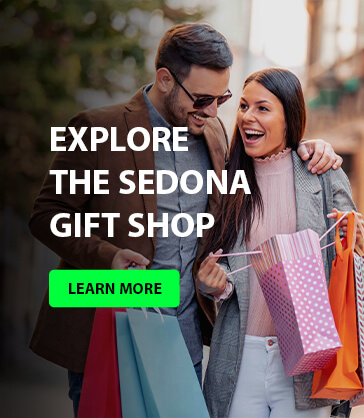 This presentation is part of the VVS Global Goals program. As part of this program, VVS works throughout the school year to educate students and the community on the issues outlined by the United Nations in their Global Goals initiative. To learn more about the Global Goals program (formerly MDG Malawi) visit www.vvsaz.org/mdg-malawi.
VVS is proud to introduce its students and the local community to Bill and his work, particularly because Bill so well exemplifies the school's values. The VVS guiding principles foster academic excellence, intercultural understanding and world citizenship, environmental stewardship, the value of physical labor, and service to humanity with a willing spirit. The school educates students for college and for life by encouraging them to become intellectually curious, academically accomplished and creatively expressive.
Inspiration of Sedona is honored to sponsor this event, which is in alignment with the IOS intentions. IOS is an open meeting, non-profit group, that strives to work together collectively for the betterment of ourselves, our communities, and the world. Its current format involves presenting inspiring and personally empowering events about the social and environmental issues we're collectively facing, followed by interactive discussion. It is an open, egalitarian, community-building group, where people with enthusiasm for positive world change can collectively come together with their skills and talents to create a new level of community based on connection, partnership, and sustainability. The group usually meets on the 2nd and 4th Thursdays of each month at 6:30pm at the Church of the Red Rocks in Sedona.
Please come and be a part of the inspiration and join VVS and Inspiration of Sedona for this free talk and Q&A with Bill Carter, on August 25th, at 7PM, in Brady Hall, at Verde Valley School, 3511 Verde Valley School Road, Sedona, (928) 284-2272.
email: info@inspirationofsedona.org
Websites: http://www.billcarter.cc http://vvsaz.org & www.inspirationofsedona.org