Sedona News – Beginner Ballroom Dancing with Dana on Mondays, Jan. 17 through Feb. 28, 7 to 8 p.m. This series will focus on one American Ballroom dance each week and a review of all the dances on the final week. Dana will offer up at least five steps per dance to ensure the students can dance a full song with the material they learn. By the end of the 6-week course students should be capable of dancing a simple waltz, foxtrot, American tango, rumba and cha-cha. See the schedule below for which dances will be covered each week. Advanced registration is suggested. Sign up before the series starts for the best price!   For the six-week series, the price is $145 or single class advanced registration is $25 per session. Or drop in for $30. Tickets can be purchased at https://bit.ly/Dance-101-American-Ballroom.
Jan. 17 – Waltz – elegant, smooth dance
Jan. 24 – Foxtrot – American ballroom dance
Feb. 7 – American Tango
Feb. 14 – Rumba – romantic Latin dance from Cuba
Feb. 21 – Cha-Cha – slow Cuban Mambo
Feb. 28 – All Dances Covered in Series
Friday Night At The Theatre, Friday, Feb. 18, 7 to 8 p.m. Join us on the third Friday each month for a fabulous live cabaret-style theater experience. The evening will feature local actors and performers presenting music, song, dance, recitation and drama. Order dinner from Rotten Johnny's (rottenjohnnys.com) before 5:30 p.m. and it will be delivered to the venue. Entertainment slated for this month includes Nathan Trujillo and Linda Damita, Terra Shelman, Matt Egan, Michael Steele, Craig Schneider, Lisa Schatz Glinsky, Gale Grove, Joan Westmoreland, Melinda McElRoy and Camilla Ross. Tickets are $25 per person and can be purchased at https://bit.ly/Friday-Night-at-the-theatre2022.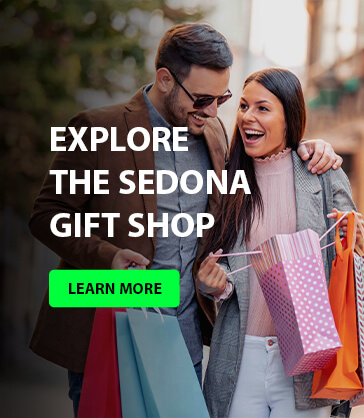 Healing Drum Circle Class with Sabina Sandoval, Sunday, Feb. 20, 6 to 8 p.m.  Join us for Sabina Sandoval's Free to be Me Drumming Event Master Class. Let our spirits soar, and the pulse of the earth be felt, by people united by the healing rhythm, the pounding of our hearts with one of the most powerful instruments in the world…. the drum. All ages and skill levels welcome. Drums will be provided.  Drumming is 6 to 8 p.m. followed by Open Mic from 7 to 8 p.m. Tickets are $20. Purchase tickets at https://bit.ly/SAA-open-mic-weekly.
*All events will be held at Arts Academy of Sedona in The Collective Sedona located at 7000 SR 179, Suite C-100 in the Village of Oak Creek. CDC Covid-19 guidelines are in place for all events. For additional information or to book your tickets by phone please call 860-705-9711.