Flagstaff AZ (February 11, 2014) – For decades artist Ulrike Arnold has been traveling the world creating abstract landscapes with paint made from the geological layers of earth and meteorites she finds at inspiring places. Arnold shares the energy she seeks from heaven and earth on large canvases. These visual journeys of the planet's beauty will be on display at the Museum of Northern Arizona in the Ulrike Arnold – EARTH Art Exhibition from February 15 – May 4, 2014.
"My inspiration comes from the land, the light and colors. I try to capture the essence, or you can say, the soul of a place," Arnold says. "I look for land with magic appearance, so the beautiful Arizona and Utah area is one of my favorite places on Earth."
Working outdoors, Arnold crushes materials with her hands or grinds them to fine sand in a mortar, mixes them with an acrylic binder and spreads them on canvases. She uses assorted tools including her hands, feet, brushes, pitchforks and rocks to capture and apply this paint she develops. 
"Ulrike's paintings may be seen as intimate portraits of the location and her aesthetic experience and process there," says MNA Curator of Fine Arts Alan Petersen. "One of her favorite areas to work is on the Colorado Plateau where beautifully colored rock formations provide the artist with a wealth of material."
Petersen says MNA's exhibition features works done near Bryce Canyon and Big Water, Utah, with pieces created near Flagstaff and two of her distinctive meteorite paintings.
Born in Germany, Arnold fell in love with the colors of land and caves when traveling through Southern France in 1980. "I had the sudden idea to travel the world and paint with earth instead of colors," she says.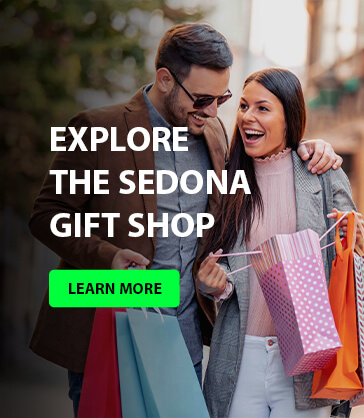 She began adding meteorite dust to her rocky recipe after a chance meeting with meteor-scientist Marvin Killgore at the Barringer Crater in Arizona 10 years ago. 
Calling them star-dust witnesses, Arnold is attracted to meteor particles because they come from an early epoch of the universe that is older than Earth.
"I expose myself to the forces of nature. It's very special to touch these messengers from the beginning of our solar system. I get so inspired, feeling about time and space. For me, it's like 'Heaven and Earth,' all through a lucky coincidence meeting."
Arnold recently was working in Senegal, West Africa and the Atacama Desert, a Chilean plateau in South America. She will return to Flagstaff to give an artist talk March 8 at the museum.
The Museum of Northern Arizona is celebrating its 85th year of inspiring a sense of love and responsibility for the Colorado Plateau through collecting, studying, interpreting, and preserving the region's natural and cultural heritage.
Enjoy membership benefits. Join today at membership@musnaz.org. The Museum of Northern Arizona is at 3101 N. Fort Valley Road in Flagstaff, Arizona. For information, go to musnaz.org or call 928.774.5213.