Film Festival and Verde Valley Cycling Coalition team up for event at Mary D. Fisher Theatre
Sedona AZ (June 7, 2014) – The Sedona International Film Festival is proud to partner with the Verde Valley Cycling Coalition, Coastal Crew and Anthill films for the one-night-only premiere of the award-winning film "Arrival" on Tuesday, June 17. There will be two shows at 6 and 7:30 p.m. at the festival's Mary D. Fisher Theatre.
This "movie night" event is a fundraising benefit for the new Sedona Bike Park, which is scheduled to break ground soon as the newest addition to the Posse Grounds Park complex. The Sedona bike park will no doubt be one of the most photographed parks in the world.
"Arrival" will bring viewers into the reality of a new generation of freeriders and racers. The film stars renowned bikers Steve Smith, Logan Peat, Ryan Howard, Mitch Ropelato, Matt Miles, and the Coastal Crew — Kyle Norbraten, Dylan Dunkerton, and Curtis Robinson. "Arrival" also features the talents of a new breed of mountain bike filmmakers and photographers – including Nic Genovese, Matt Miles, Matt Dennison and Haruki "Harookz" Noguchi.
Come enjoy a night of fun with fellow riders and film enthusiasts. Beer, wine, soft drinks and concessions will be available. There will be a presentation before the film to show the status of the park and where it is in the design process. Having already raised most of the design fee, the organizers will be showing some conceptual maps and explain the different features being discussed for the first phase of the park. They will also update audience members on how to provide input on selecting what features are built first.
The evening will include a raffle for some very nice gifts including a $750 dollar gift certificate from Enchantment Resort.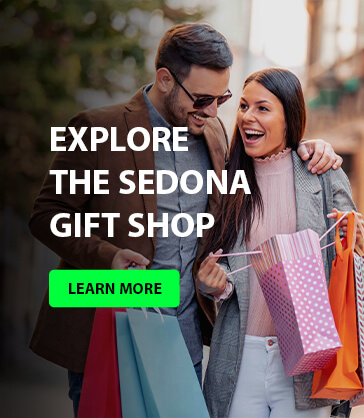 "This is a community bike park so please come and show your support," said Doug Copp, City Bike Coordinator. "More funds will mean that we can get even more features built in the first phase."
"Having walked the 13 acre site with a number of bike park builders and design companies we have heard on more than one occasion that the site is one of the best they have seen for a municipal bike park," added Copp. "Expect the park to be a model park for the city, the builder and the community."
This is tremendous opportunity to come have some fun and see a great film while supporting this great new addition to the Posse Grounds Park complex.
"Arrival" will be shown as a benefit for the Sedona Bike Park at the Mary D. Fisher Theatre on Tuesday, June 17 at 6 and 7:30 p.m. Tickets are $12, or $9 for Film Festival members. Student tickets are $6. For tickets and more information, please call 928-282-1177. Both the theatre and film festival office are located at 2030 W. Hwy. 89A, in West Sedona. For more information, visit: www.SedonaFilmFestival.org.