FRIENDS OF THE LIBRARY BOOK SALE:  Preview Night: Monday, October 26, 6:30 p.m. – 8:00 p.m. for Friends of the Library, invited guests, staff and volunteers. Sale is open to the public during regular library hours Tuesday, October 27 through Saturday, October 31, and also on Sunday, November 1, from 12:00 noon to 4:00 p.m.

By Elizabeth Cate, Collection Development Librarian
Sedona AZ (October 23, 2015) – Join us Friday, October 23 for a poetry reading by Arizona's Poet Laureate Alberto Rios from 7 to 9 p.m. in the Library's Si Birch Community Room. Presented by the Pumphouse Poetry and Prose Project, this program is free and open to the public.
Rios was named Arizona's first poet laureate in 2013. He is the author of numerous poetry books, several short-story collections, and a memoir. An English professor at Arizona State University, Rios has received many awards for his writing, including the 2009 ONEBOOKAZ award for "Capirotada," his autobiography about growing up on the Mexico-Arizona border in Nogales. Rios also serves as the Chancellor of the Academy of American Poets.
Both "Capirotada: A Nogales Memoir" and "Teodoro Luna's Two Kisses: Poems" are available at Sedona Public Library. Ten other books of poetry and prose by Rios are located at libraries in Yavapai County.
In addition, you can sample Rios's work in two anthologies available from the Yavapai Library Network. "Growing Up Chicana/o," a collection of stories by 20 Americans of Mexican descent, features Rios's story "The Iguana Killer." His story "Roaches" is included in the anthology "Iguana Dreams: New Latino Fiction."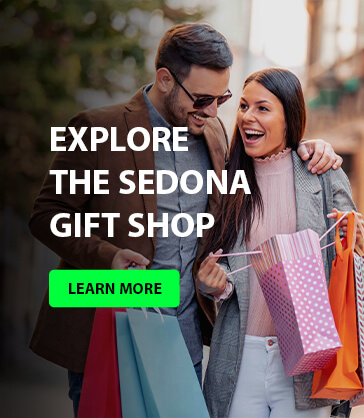 You can also read several of Rios's poems online at www.poets.org. His poems are short and easily understandable, yet powerful and profound. Take, for example, these lines from his poem "The Cities Inside Us," about our interior lives:
It's loud inside us, in there, and when we speak
In the outside world
We have to hope that some of that sound
Does not come out, that an arm
Not reach out
In place of the tongue.
During his time as Poet Laureate, Rios has been traveling throughout Arizona for public readings. Don't miss this opportunity to hear the poems of a nationally renowned poet whose work offers a distinctly regional flavor.
Sedona Public Library is a 501(c)(3) nonprofit organization, supported by donations and grants. Your tax-deductible donation may be sent to: Sedona Public Library, 3250 White Bear Road, Sedona, AZ 86336.