Sedona AZ (April 18, 2013) – Thanks to people like you, Sedona Arts Center raised $1275 on Arizona Gives Day! What is Arizona Gives Day? Arizona Gives Day was a 24-hour online fundraiser that took place on March 20, aimed at bringing together communities across the state to raise awareness and financial support for a variety of nonprofit organizations throughout Arizona. At Sedona Arts Center, our students and faculty have created art so enthusiastically (for so many years!) on our current equipment that it needs to be replaced. To accommodate our painters and sculptors, we need new studio sets composed of an Artist Easel, an Artist Stool and a Modeling Stand. Make your donation today and help an artist transform their artistic vision into a work of art! Your contribution will help us raise the final $4000 to update our classrooms!
Please help us bring our classrooms up to date!
Communities flourish and people are united through the arts and organizations like Sedona Arts Center (SAC). SAC has been a cultural and educational anchor in Sedona for over half a century. It has continuously contributed to the quality of life in our community by providing arts education, developing emerging artists and stimulating Sedona's economy by drawing students, acclaimed artists and faculty from all over the world to participate in classes and workshops. It has created a place for people to gather, share their visions and slowly construct a community that is praised today as one of the finest art communities in the country. Centers like this are a vital and important resource we should always strive to preserve.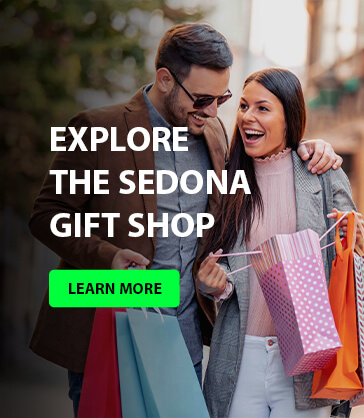 Sedona Arts Center is a 501(c) 3 nonprofit educational institution dedicated to nurturing creative discovery, learning and sharing through arts education and artistic development. The School of the Arts offers instruction in painting, drawing, sculpture, ceramics, jewelry, photography, writing and more. The school hosts over 200 diverse opportunities each year including community classes with exceptional instructors, unique workshops with nationally-known artists, and field expeditions to exotic locales. Sedona Arts Center's Fine Art Gallery features a new themed exhibit each month with truly outstanding local artists. We have the largest selection of fine art in all styles and mediums you will find in Sedona! From exquisite jewelry to bronze sculptures, we have something for everyone. Our Fine Art Gallery is open daily from 10 a.m. to 5 p.m. with Opening Receptions every First Friday of the month from 5 to 8 p.m.
The Sedona Arts Center is located at 15 Art Barn Road in uptown Sedona. To contribute to this fundraiser, visit us at , directly on our fundraising site: http://www.razoo.com/story/Classroom-Equipment or by calling 928-282-3809.