Sedona AZ (August 8, 2017) – The Arizona Community Foundation of Sedona and its collaborative partners have awarded more than $228,000 in grants through their annual competitive grants process to 47 nonprofit organizations serving Sedona and the Verde Valley.
Thanks to the generosity of local donors, an anonymous family foundation, the Arizona Community Foundation, and local funding partner Northern Arizona Healthcare Foundation, this year's collaborative funding enabled the Arizona Community Foundation of Sedona to greatly expand the amount invested in the local community.
A grant panel of local leaders guides the Arizona Community Foundation of Sedona's competitive grants process. Members of the local Board of Advisors collaborate with community members, volunteering their time and expertise to support a rigorous grant review and recommendation process to ensure funds are distributed in alignment with the community's greatest needs.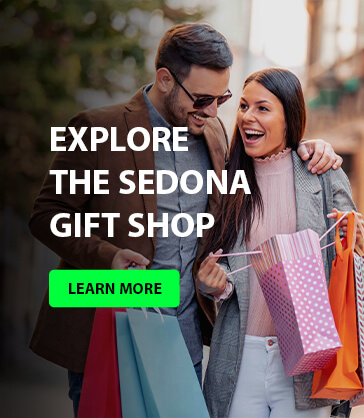 The nonprofit organizations that received funding provide services in the areas of the animal welfare, arts & culture, education, environment & sustainability, community health, tolerance & diversity, social services, children, senior citizens and individuals with disabilities. The 2017 grant recipients are listed below.
ABIDE Maternity Home
American Red Cross in Northern Arizona
Arizona Science Center
Arizona Town Hall
Arizona's Children Association
AZ SciTech, Arizona Technology Council Foundation
Bread of Life Missions
Buena Vista Children's Services
Camp Verde Adult Reading Program
Chamber Music Sedona
Civitan Foundation
SedonaKind
Cornucopia Community Advocates
Friends of Verde River Greenway
Gardens for Humanity
Girl Scouts—Arizona Cactus-Pine Council
Girls on the Run of Northern Arizona
Jewish Community of Sedona
Northern Arizona Restorative Justice
Oak Creek Watershed Council
Old Town Mission
Rainbow Acres
Red Earth Theatre
Rotary Club of Sedona Charitable Fund
Runnin W Wildlife Center
Scorpion Booster Club
Sedona Community Center
Sedona Arts Center
Sedona Arts Festival
Sedona Public Library
Sedona Recycles
Senior Citizens of Camp Verde
Special Olympics Arizona
Steps to Recovery Homes
Teen Lifeline
The Verde Natural Conservation District Environmental  Education Center
Trauma Intervention Programs of Arizona
United States Veterans Initiative
Verde Valley Caregivers Coalition
Verde Valley Humane Society
Verde Valley Sanctuary
Verde Valley Senior Center
Verde Valley Sinfonietta
Yavapai Big Brothers Big Sisters
Yavapai County ADR Services
Yavapai County Sheriff's Office
Yavapai Food Council
To learn more about the organizations and projects supported through these grants or for more information about collaborating with the Arizona Community Foundation of Sedona, contact Regional Philanthropic Advisor Tracey McConnell at 928.399.7218 or TMcConnell@azfoundation.org.