A free online program supports sharing excess manure with the greater Arizona Community
Sedona AZ (December 11, 2015) – Arizona residents can "share the wealth" thanks to a program by the Oak Creek Watershed Council (OCWC) and funding from the Arizona Department of Environmental Quality. The web-based Manure Share Program has given a whole new definition to the old-school notion of sharing with your neighbors. Through the program, Arizona residents use an online module to share and find free manure across the state, improving community relationships and the overall environment.
Arizona Department of Environmental Quality (ADEQ) supports the program through its Water Quality Improvement Grant (WQIG), which is funded through a partnership with the U.S. Environmental Protection Agency (EPA) under the Clean Water Act.
"The Manure Share Program is a win-win concept where citizens may exchange manure for property benefits while removing a potential contributor of nonpoint source pollution from Arizona waterways." stated ADEQ/s Watershed Protection Unit.
The OCWC's dedication to community-based watershed stewardship in Oak Creek Watershed and other surrounding waterways is a main contributor as to why the program came about. The goal of the program is to reduce excess manure from Arizona residencies while also benefitting those who need it.
When unused manure piles up, storm events carry it to our rivers and streams. In a recent study in West Sedona, data shows extremely high levels of E. coli below manure sources.  
"If we can stop E. coli at its source, then we are mitigating an issue before it becomes even larger," stated Marie McCormick, OCWC Executive Director. "This program approaches the issue from a grassroots angle, making sharing about caring for the watershed."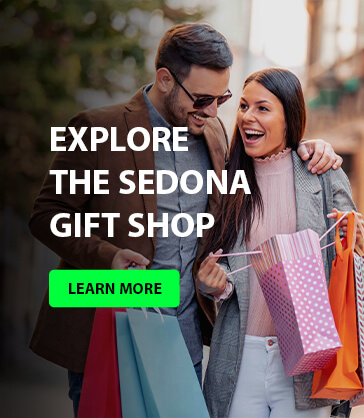 Arizona residents can use this program to benefit the community and environment around them. Users choose the manure of their choice from a variety of options and learn more about proper composting techniques through a glossary of manure-friendly guidelines. It also provides convenient information such as pick-up/drop off needs of users, contact information, and where available manure is located. The program is also exceptionally user-friendly making it manageable for anyone, regardless of computer skills or general manure knowledge.
"I am not at all familiar with the ins and outs of livestock manure or how it is typically used," stated Hannah Shappell, OCWC's Social Media/Communications Intern and a first-time Manure Share Program user. "But, I was amazed at how quickly I was able to navigate through the module to learn about what type of manure may be beneficial fertilizer for my garden. It is great to see that someone else's trash can so easily become my garden's treasure, and all for the sake of bettering our waterways."
Since the program's launch in early September, a great deal of success has already been made and growing community participation is expected to continue. The OCWC is eager for the program to be a part of keeping Arizona's waterways in a clean and preserved state, while also creating stewardship.
Please join in on the sharing! To become a part of the Manure Share Program, visit www.oakcreekwatershed.org.
ADEQ's WQIG program is funded through a partnership with the EPA under the Clean Water Act. For more information about the program, contact Watershed Coordinator, Samuel "Jake" Breedlove, at sb12@azdeq.gov or (602)771-4243.