Jerome AZ (March 24, 2014) – The monthly tradition of Jerome First Saturday Art Walk has taken root and will blossom once again this spring with new artists and studios as well as Jerome's exciting and well-known galleries. Epiphyte Studio and Gallery has joined the lower Main Street art scene with lamp worked glass and black & white photography. It is located above Magpie and next door to The Wary Buffalo, home to Pentimento, the town's tiniest gallery. Stroll the mountain town on April 5th from 5:00 to 8:00 PM or take the free shuttle for an evening of art, live music, food and conversation. Spend the day, have a meal in town and maybe even stay the night at one of the town's delightful accommodations.
Janie Layers has been sculpting a variety of animals in her new studio at the New State Motor Company.  Each one, with a unique expression, is high-fired and able to go outside with the spring flowers.  Patrick Lincoln has several new digitally manipulated works to be hung in that special place that screams for color.  Come see all the changes down the stairs beneath the Post Office next to the public restrooms.
Zen Mountain Gallery welcomes local ceramic artist Karl Williams as its featured artist for April Art Walk. Karl creates both sculptural and thrown pottery, which is unique in its incorporation of a variety of materials with the pottery. Karl combines copper overlay, uses copper wire, wooden cane and leather to complete his unique works. He is well known for his sculpted horses and is also showing horsehair-fired raku. Please join Zen Mountain Gallery for April Art Walk and enjoy Karl's creative work and a glass of wine.
At Cellar 433, the tasting room and art gallery offers AZ wines grown, produced and bottled on Arizona soil. The breathtaking view of the Verde Valley and the glowing red rocks of Sedona will mesmerize you.  We feature our AZ wines on two floors filled with amazing art and astounding views in a casual, but elegant space. Mention "Art Walk" in the entire month of April and receive 10% off your purchase of wine or fine art.
 
The Art Room is the working studio of Douglas L. Weber and Penelope Davis in the library of the former Jerome High School.  Their mission statement is to help develop the talent of Arizona's "painters of the nude", by providing an affordable venue to practice this traditional 2-D art form called drawing. Douglas Weber is a figurative painter & portrait artist working in oil, chalk and wood block print. He is available for private lessons & commissions. Penelope Davis specializes in SFX make-up, transformative art & Art Workshops for kids. Their Life Drawing Group is open to the public Every Saturday from 1-4pm, $10 suggested donation for Live Model. The Art Room at The Old Jerome High School, 885 Hampshire Lane/89A, Building A, first studio on the left. (928) 708-9674.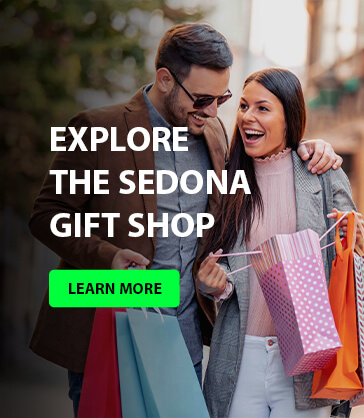 Featured at Casa Latina are indigenous textiles from the Ucayali River in the Peruvian Amazon rain forest. These colorful and intricate creations are a communal activity, where women sing as they work transcribing the song onto the fabric. The Ayahuasca inspired pattern emerges on the fabric as a visual song or chant. A Shipibo can look at the pattern and sing the song it represents. The songs are Shamanic healings used to protect a person's spirit, life, loved ones or business.Come find your song, get refreshed and enjoy live music by in house artist Duane Ewing. We're located in the Merchants Gathering Building, 300 Hull Ave, next to the Visitors' center.
 
 Cody DeLong recently had two paintings of Jerome curated into the Phippen Museum of Art in Prescott. The theme of the show is "Architecture of the Southwest." Also, Cody will be at Mountain Trails Gallery in Sedona on April 4 for the opening night of the GC7 show! The 'Grand Canyon Seven' will have their much anticipated annual show featuring some of the best Grand Canyon art around, including a large piece and several others by Cody, Don't miss it. For the Jerome Art Walk, Cody DeLong Studio will feature new works by both Cody and Duane Ewing, as well as live music and refreshments. Cody has been working on some new and popular Jerome truck paintings. Stop by and get yours before it's gone. 300 Hull Ave. next to the Visitor's Center. CodyDeLong.com 928-300-4576
 
New Creations of Custom Jewelry Designs are available at Jerome's Jewelry.  Choose from a wide variety of artistic jewelry created by father and son team Rick and Ricky Hernandez. Jewelry Artist Rick Hernandez has been creating custom jewelry for over 20 years in 14k gold and sterling silver using Australian Opal, Diamond, Tanzanite and Amethyst along with many other of gemstones. Rick's son, Ricky has followed in his father's footsteps and specializes in the unique art of handcrafted silversmithing.
 
Pieces of Dreams…an eco-logical collection of art to wear by Christy Fisher continues at The Jerome Artists Cooperative Gallery. The collection?s theme calls attention to a part of thefashion industry that is usually reserved for insiders. Over 10% of landfill in Los Angeles alone consists of textiles…a result of waste in the manufacturing end of the business. Christy does what she calls "fabric rescue". Scavenging warehouses in the fabric district, she salvages hundreds of rolls of fabric that would otherwise be turned to waste. Working from her Arizona studio, the textiles are dyed, printed and turned into fantastic pieces of wearable art.
 
If you haven't been to the exclusive gallery of PhotoFlashbacks at The Flatiron in awhile, it's time! The rare, unpublished 1960's rock concert photography of the late Doug Hartley are on display with new photos in the mix! These Phoenix area concert photos, lost for three decades, have only recently been made available to the public. Choose from framed prints of Janis Joplin, Alice Cooper, Mick Jagger, Jimi Hendrix, Eric Clapton, or Jim Morrison for just $60 at The Flatiron.
Adorn Collection on Clark Street is celebrating spring with a colorful array of new product lines including Soap in Sheep's Clothing. Upon first glance they resemble beautifully dyed Easter eggs but a closer look, whiff or touch and you will discover an all natural handmade olive oil soap wrapped in wool which is a naturally antibacterial exfoliant. This "Art for Your Sink" will be a great Mom's day gift!
 
Pura Vida Gallery Rocks!  Join Pura Vida on the evening of the April 5th Jerome Art Walk for a show for artists creating work with rocks.  Jewelry artist Kathleen Masterson creates beautiful, organic pendants and earrings using polished beach stones.  Artist Jeff Henderson creates wonderful stacked stone lamps, while the Francis Metal Works Studio creates elegant garden art using stones from freshly tilled Minnesota farms.  Join Pura Vida for champagne and chocolates from 5-8pm on the evening of the Art Walk.
 
Sedona landscape artist Susan Pitcairn will headline Gallery 527's First Saturday Art Walk reception April 5, 5-8 p.m with a presentation of recent pastels and acrylics from travels throughout Arizona and California. "Beauty of the West" expresses Susan's uncanny ability to capture the peaceful beauty of the western landscape.Fresh from visits to the coastal California ranch of Santa Barbara painter Marcia Burtt and from an annual teaching expedition to Saguaro Lake Ranch near Phoenix, Susan will present a variety of new subjects and places as well as her more typical Sedona and Verde Valley subjects.  At 6 p.m. she will read 3-4 recent poems inspired by these new works.
For more information about Jerome Art Walk, Contact Donna at 928.301.3004