Cottonwood AZ (July 26, 2014) – The Amigos del Verde Valley Volunteer Coalition  today announced its new "Amigos Heart-to-Heart Seniors' Yard Adoption and Beautification Programs" to benefit low income and elderly homeowners in Cottonwood, Clarkdale and the Verde Villages with ongoing yard care and beautification. These community volunteer programs are designed to help seniors prevent overgrown yards; avoid the risks of injury and heat-related illnesses if they attempt to perform the yard work themselves; and to increase seniors' pride in their homes while beautifying the entire neighborhood.
Amigos can also help the elderly through its new "Amigos Community Beautification Program" which gathers excess roses, shrubs and trees donated by nurseries and growers, then distributes the plants to seniors to beautify their yards and improve the look of the entire community. Shrubs and trees can cover bare spots and help hide unsightly piping and fixtures near their home.
 "Amigos' yard care programs are designed to ensure that the surrounding home environment for seniors is maintained, and to help seniors avoid the risk of injury by attempting to do yard work themselves."
— Sherry Twamley, Director, Amigos del Verde Valley Volunteer Coalition
Program Description
QUALIFICATIONS: Low income seniors over 60 in Cottonwood, Clarkdale and the Verde Villages.
WHAT: Seniors' ongoing yard maintenance and beautification.
WHERE: Cottonwood, Clarkdale and Verde Villages.
WHEN: As resources become available.
First a site visit is made by a skilled Amigos volunteer to assess the yard. At that time, it is estimated what materials, labor, and equipment will be required to complete the project. Once the assessment has been completed, the project is coordinated with the Amigos del Verde Valley volunteer organization and scheduled for completion and the homeowner is notified.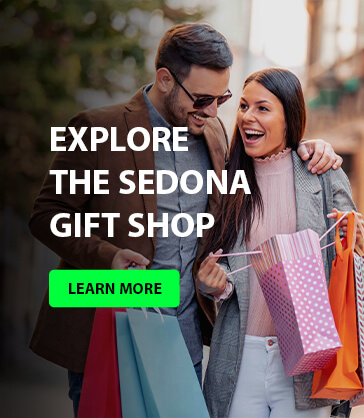 The Amigos del Verde Valley Volunteer Coalition's seniors yard care programs were established in 2013, and are a success for seniors in beautifying their homes and the community. Seniors who have their yards maintained by Amigos volunteers can also request plant donations as they become available to beautify their homes. Amigos is actively seeking nursery donations for our seniors' homes beautification projects. Amigos volunteers will plant the donated shrubs and trees, and provide the initial care for the plants. These beautification projects benefit seniors by beautifying their neighborhood as well as their home and by improving the environment by promoting air quality and natural resources.
When asked about assistance received from Amigos' volunteers, one client responded:
"All of Amigos' volunteers were very pleasant and helpful. People from all over our community came out to help us 'out of the goodness of their hearts'. They help elderly and disabled people such as my husband and myself, and seniors who cannot afford the work otherwise."
Amigos is seeking volunteers. Whether it is raking, mowing, weed trimming, shoveling, pruning or planting roses, shrubs or trees to beautify the community, our services not only help seniors remain in their homes but feel proud to live there. Brighten the day of a senior citizen and have some fun on an ongoing basis. Choose your own schedule, depending upon weather conditions. Work with a partner and take turns. One time opportunities are also available with our next communitywide, "Amigos del Verde Valley Lend a Hand event scheduled for Oct. 25, 2014 from 8:30 a.m. to 1 p.m. — which includes a free volunteers' lunch.
To volunteer, apply for Amigos yard maintenance and beautification services, or to make a donation, call Sherry Twamley 928.639.1666, email amigosverdevalley@gmail.com or send a request for information via a form at www.amigosdelverdevalley.com .