Sedona AZ (July 26, 2018) – August 26th and 27th, 2018, Santa Fe's Grammy award nominee Ottmar Liebert and Luna Negra (his band) are coming to town and will be playing at Sound Bites Grill Sedona in uptown! The band will perform songs fans have come to know and love, as well celebrate their latest release, 'The Complete Santa Fe Sessions'.
"One can only summarize Liebert's techniques as universal. I happen to be quite a Liebert aficionado and think this album represents a hands down best work he has ever down up to now. None of this guess work ~ you know who is playing from the very first chords, you're hooked. "(J.Lovins)
Liebert is a five-time Grammy nominee with multiple Gold and Platinum records who has sold millions of records across the globe. A skilled practitioner of contemporary flamenco guitar, he is always a surprise. He plays with lots of textures – contrasting traditional and electric instruments. Liebert will play songs from prior albums as well as songs from his latest albums.
About his latest release, 'The Complete Santa Fe Sessions', Ottmar recalls,
"Coming home after a tour with Luna Negra XL in 2001, I recorded the music we had been playing live with that eight piece band, songs that had previously been released on the albums  'Nouveau Flamenco','Borrasca','The Hours Between Night + Day', and 'Opium'.
To these big band versions, I added two new pieces, 'Song 4 Pablo' and 'São Paulo', and in 2003, a selection of twelve tracks was released under the album title 'The Santa Fe Sessions'.
In 2010, we re-worked thirteen of the fifteen songs for a new release simply called 'Santa Fe'.
For reasons I cannot explain, I was never really happy with either of these two albums. Then in the fall of 2017, I went into my studio in Santa Fe and, on a whim, I pulled up the music of 'Song4 Pablo'.
I radically edited the song, muting every track except for my guitars and Jon's upright bass. I loved the resulting sound and during the next few months I worked with each of the pieces we had recorded in 2001 until I had new mixes of all fifteen tracks. Perhaps this is the album I wanted to make, but couldn't get right, or perhaps the years that passed gave me a different perspective that allowed me to tackle the project in a new way. In any case, I do love this new album, 'The Complete Santa Fe Sessions".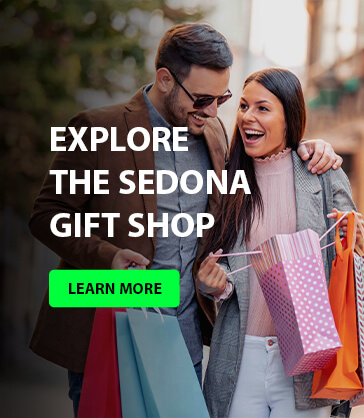 In 2009, Ottmar Liebert was ordained as a Zen Monk. In a recent interview, Ottmar says, "Playing guitar is a practice. So is zazen. I have played guitar since I was 11 and sat in meditation since I was 15. The two practices are so connected in my mind, that I can't tell where one stops and the other starts."
Ottmar Liebert performed at Sound Bites Grill a few years ago solo. This time he is with his band which is a special treat. The venue is intimate and only seats approximately 90 people. Every seat is great. Seating is social so you do sit with other people.
Liebert enthusiasts will be in Heaven. The doors open at 5:30 p.m. and show time is 7 p.m. The full dinner menu is available during the show. They also offer a dinner package with V.I.P. Seating. There will be a quick meet and greet after the concert with Ottmar.
To get tickets to the concert visit SoundBitesGrill.com or call 928-282-2713 Sound Bites Grill is located at the Shops at Pinon Pointe adjacent to the Hyatt Resort. The venue is open daily for lunch and dinner. Hours 11:30-9 p.m. Sun – Thurs, Fri and Sat open till 10 p.m.
When: Sun Aug 26th & Mon Aug 27th 2018 7 p.m.
What: Ottmar Liebert and Luna Negra
Where: Sound Bites Grill Show Room 101 N Hwy 89a Sedona AZ, 86336 at the Shops at Pinon Pointe Uptown Sedona. Cross Street Hwy 179
More Info: 928-282-2713 • www.soundbitesgrill.com