Sedona AZ (February 15, 2018) – The Collective Sedona is pleased to announce it has revamped its Second Saturday Art Walk offering guests an interactive and engaging evening of entertainment. The next Art Walk will take place on Saturday, March 10th from 5:00 pm to 8:00 pm.
This lively event showcases talented local artists including painters, sculptors, musicians and winemakers. With much success from February's Art Walk, Navajo Artist Johnson Yazzie will be the featured artist again working with young aspiring artists (kids) to create original paintings. He will mentor the children, encouraging their creativity and once the paintings are complete, a heads or tails coin toss will determine the winner. A few lucky guests will walk away with an original from the kids and autographed by Johnson Yazzie himself and an original by Johnson as well.
Attendees will be treated to the sounds of award-nominated San Diego singer/songwriter Sutton James Papanikolas. Even though his most recent efforts fit quite nicely within the indie-folk/alt-country genres, the spirit of rock n' roll will always be alive and well in his songwriting, as well as his engagingly energetic live shows.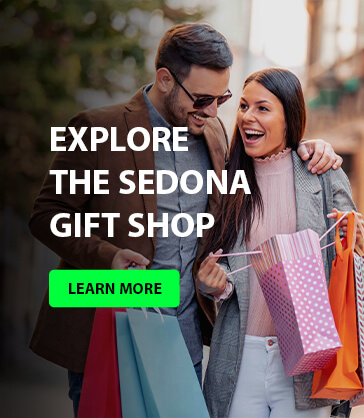 Blendz from Flagstaff will be back at the Art Walk again this month teaching visitors how to blend their own wine, for FREE!  If you like what you create, they can bottle it for you and put on your very own label.  Don't miss the fun and laughter.
The Collective Sedona is currently looking for aspiring artists to showcase their music, poetry, art, and dance during the Art Walk.  For more information on how to get involved, contact Gigi Rock 928-200-9675 or email.
The Collective Sedona offers an eclectic mix of shops and restaurants, incredible views, celebration of life, arts and culture, promotion of health and wellness and a genuine investment in the community and its residents. Check out what is happening in this convenient location — 7000 State Route 179, Sedona AZ 86351 The Collective Sedona — the "Heart of The Village."