Verde Valley AZ (June 7, 2013) – Allie Ollie Boutique is celebrating the launch of its first women's clothing line, "Ensemble," by hosting a clothing drive for victims of domestic violence at their upcoming "Line Launch" events. The events will be held at the Allie Ollie Boutiques in Cottonwood and Sedona on June 7 and 12, and will offer swag bags, runway shows, sips and sweets. Attendees are asked to bring gently used or new clothing to donate to families fleeing abuse at Phoenix's Sojourner Center.
28-year-old Arizona retailer and designer, Allie Olson, is a Sedona Red Rock High School alumni who has opened five successful women's clothing boutiques in Arizona in the last four years. Recently, she took her passion for fashion to another level by crossing over into design.
"Redefining mix and match was a huge goal for this collection," said Olson. "The pieces are designed for versatility. Every garment is made in the USA, machine washable, and great for travel or career."
Runway shows at both events will showcase a variety of pieces from her new collection which was recently featured on Sonoran Living Live, Arizona Midday, and Good Morning Arizona.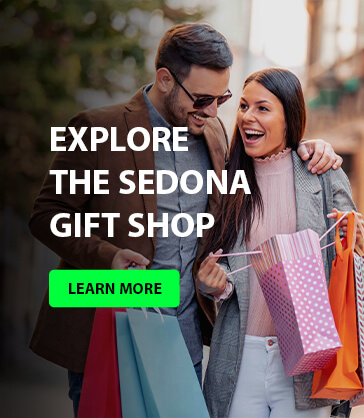 Olson's passion for philanthropy inspired her to host a clothing drive to raise awareness for the Sojourner Center. The Sojourner Center is one of the largest domestic violence shelters in the United States. They provide a temporary home for victims of abuse, as well as advocacy and family enrichment programs to help women and children.
When fleeing abuse, a survivor often has to leave behind their home and most, if not all, of their possessions. The everyday items most families have in their homes become vital to rebuilding a new life.
Olson's goal is to bring in enough clothing donations for 15 families. Items most needed include women's and children's socks, school uniforms, and undergarments. Items can be dropped off at through June 15th. Each person who donates two or more items in good condition will receive a coupon for 50% off one single item at Allie Ollie.
The Ensemble Line Launch Party in Cottonwood takes place June 7, at 6 p.m., at the Allie Ollie Boutique located in the Fry's Shopping Plaza next to JCPenney. The Line Launch Party in Sedona takes place June 12, at 5 p.m., in the Oak Creek Factory Outlet Stores in the Village of Oak Creek at 6640 State Route 179. Visit www.AllieOllie.com or call (928) 284-1592.