Sedona AZ (October 8, 2013) – With his most ambitious recording project to date, Twelve Tales, A.J. Croce's eighth studio album is revealed with one single per month throughout 2013, produced by multiple legendary producers in various American cities. The September single release "Make it Work" was unveiled on September 30 via iTunes and Seedling Records, and will be played in concert in Sedona, AZ at Mary D. Fisher Theatre at 7PM at 2030 W. State Rt 89A, Sedona, AZ 86336. Tickets available at the door and onlime at www.studiolivesedona.com. Tickets are $30.
David Wild of Rolling Stone considers him "one of our greatest young songwriters" – and with good reason. A.J. won top honors this year at the 9th Annual IAMA (International Acoustic Music Awards) by winning the overall grand prize as well as the first prize in the AAA/Alternative category with his original song "I Should Have Known". A.J. was also just nominated for two awards at the San Diego Music Awards for Americana Album of the Year (New album: Twelve Tales) and Song of the Year ("Rollin' On").
It was just announced last week that A.J. has signed with independent label Compass Records Group, a label that Billboard Magazine has called one of the leading independent labels of the past decade. Compass specializes in Bluegrass, Roots, Americana, and Celtic music with artists including Colin Haye (Men At Work), Noam Pikelny (Punch Brothers), Victor Wooten (Bela Fleck), The Gibson Brothers, and more. Compass artists won the most awards last week at the International Bluegrass Music Awards with 22 nominations total. Compass will release A.J.'s Twelve Tales on CD/LP in early 2014.
The son of legendary singer-songwriter Jim Croce, A.J.'s musical evolution was inspired by a broad spectrum of styles including classic rhythm and blues, folk, and British rock. Pop and roots music scion Croce, has been working on an ambitious collection of 12 new songs over the last year, recording two at a time with different legendary producers in cities across the US. Sessions took place in Los Angeles with Tony Berg (Fiona Apple, Bob Dylan) and Mitchell Froom (Crowded House, Los Lobos); in Nashville with the late "Cowboy" Jack Clement (Elvis Presley, Johnny Cash); in Stamford, CT, with five-time GRAMMY-winner Kevin Killen (Elvis Costello, Peter Gabriel); in New Orleans with Allen Toussaint (Dr. John Paul McCartney); and with Greg Cohen (Tom Waits, John Zorn) in New York City.
Over A.J.'s 20 year career he has shared the stage with an innumerable list of eclectic artists from Dave Matthews to Ray Charles, Béla Fleck to James Brown, Lyle Lovett to Morphine, and Rod Stewart to Lenny Kravitz. He has written with many prolific songwriters including Arlo Guthrie, Willie Nelson, and Ben Harper. A.J. has been seen and heard on shows including David Letterman, Jay Leno, Good Morning America, ACL, MTV, CNN, and E!
With six of his albums positioned in various charts including Top 40, AAA, College, Jazz, and Americana, A.J. Croce's stellar song craft and compelling performances continue to enthrall a worldwide audience. An independent artist who formed his own label, Seedling Records in 2003, this ambitious project marks the latest milestone on Adrian James Croce's illustrious journey as a songsmith, vocalist, and an ever-evolving artist.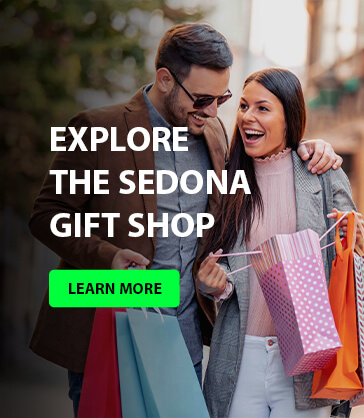 In February A.J. began songwriting with legendary musician and songwriter Leon Russell. One song they wrote was released on Tuesday June 18 via iTunes and Seedling Records. The song "Rollin' On" was recorded with legendary New Orleans producer Allen Toussaint whose collaborations have included with Elvis Costello, Dr. John, Paul McCartney, Joe Cocker, Eric Clapton, and many other notables.
Leon Russell is from Tulsa, Oklahoma and has been performing his gospel-infused southern boogie piano rock, blues, and country music for over 50 years. Leon was nominated with Elton John for a Grammy Award for Best Pop Collaboration with Vocals in 2011 for his song, "If It Wasn't For Bad", from 'The Union' album. He was inducted into the Songwriters Hall of Fame in 2011. His songwriting credits include "A Song for You", "Delta Lady", "Hummingbird", "Lady Blue", "Back To The Island", "Tight Rope", and "This Masquerade". "It's a thrill and a little surreal to collaborate with Leon Russell. He's been an influence and an inspiration as long as I can remember," says A.J.
Another career highlight this year is a special guest deejay slot with the radio station Transcendental Radio via Live365. Transcendental Radio was implemented through Transcendental Music, Transcendental Meditation, all through the 501(c)(3) non-profit organization, the David Lynch Foundation. The Foundation was started by acclaimed filmmaker, musician, and philanthropist David Lynch with a purpose to fund the implementation of scientifically proven stress-reducing modalities including Transcendental Meditation for at-risk populations such as underserved inner-city students; veterans with PTSD and their families; homeless men participating in reentry programs striving to overcome addictions and other purposes.
Transcendental Music is the premiere charity record label founded by David Lynch featuring digital and physical product, limited edition collectibles, and unique music related product as the primary focus. Released compilations have included artists Ben Folds Five, Iggy Pop, Tom Waits, Donovan, Moby, Peter Gabriel, and A.J. Croce. Live365 has been an internet radio broadcasting leader since 1999 providing a complete end-to-end broadcast platform empowering individuals, musicians, talk broadcasters, non-profit organizations, businesses, brands, AM/FM stations, and anyone interested in sharing their passion with a global radio audience. Recent press on Transcendental Radio has included features in the Washington Post, Examiner, and Wall Street Journal.
A.J.'s one-hour show can be heard on Wednesday at 6AM & 2PM, Friday at 10PM, and Saturday at 6AM & 2PM. Each episode features a different theme. His themes so far have included "Music from New Orleans", "Surf Rock", and "Music from "Cowboy" Jack Clement".
"A.J. Croce has wisdom beyond his years. With his music, he represents his generation with a profound sense of honesty in his lyrics and quality in his delivery. The future of entertainment is safe in his hands!" – Willie Nelson
For more information please contact the Sedona Performing Arts Alliance/Studio Live at (928)282-0549. Tickets are available online at www.studiolivesedona.com or at the Studio Live box office located at 2030 St Rt 89A Suite B-2A in West Sedona.