Advanced Sale Passes Now on Sale Through Dec. 31
Sedona AZ (December 6, 2016) – More than 1,200 films submitted for consideration are being reviewed and scored for a coveted screening among the more than 160 films to be selected for the 23rd annual Sedona International Film Festival, Feb. 18-26 in magnificent Sedona, Arizona.
Three-time Grammy Award winner Bruce Hornsby will open the 2017 Festival with a performance on Saturday, Feb. 18 and five-time Grammy nominee Michael Feinstein will bring his Ira Gershwin Program and Great American Songbook to the Festival's final weekend on Friday, Feb. 24.  Both concerts will be at the Sedona Performing Arts Center at Sedona Red Rock High School, 995 Upper Red Rock Loop Road.  Single tickets will go on sale for both concerts after the first of the year.
Films are currently being screened by three committees: Documentary, Features and Short Films under the direction, respectively, of Connie Levinson, Keri Oskar and Denise Strubbe.
"The selection process is never easy because the films we get are incredibly diverse in their subjects, genres, entertainment and production values and quality," said Sedona International Film Festival Executive Director Patrick Schweiss.  "And each year the decision-making becomes even more difficult because of the reputation of our festival, both as a showcase center and an experience like none other in the industry for filmmakers and film lovers. When you add in performances by the likes of Chicago last year and Bruce Hornsby and Michael Feinstein this coming year, the Sedona International Film Festival has really expanded our reach as an entertainment and independent film destination."
Advanced-sale Festival packages are on sale through December 31.  Priority pass holders are the first to be able to choose tickets for any film showing during the festival and are admitted first into the theaters.  Ticket selection begins three weeks prior to the festival.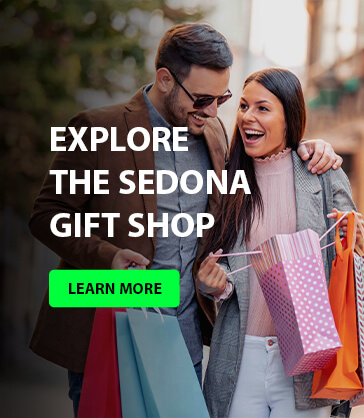 In addition to Hornsby and Feinstein, the 2017 Festival will feature a mid-week salute to Andrew Lloyd Weber's Broadway and a cabaret-style performance by Emmy Award winner Peter Marshall, whose broad resume includes more than 50 television, movie and Broadway credits, not to mention a 14-year stint as host of hit TV game show, The Hollywood Squares.
Films will run all day beginning Saturday, Feb. 18 on four screens at Sedona Harkins 6, 2081 W. Highway 89A; the Mary D. Fisher Theater, 2030 W. Highway 89A, and the Sedona Performing Arts Center at Sedona Red Rock High School, 995 Upper Red Rock Loop Road.
            Advanced-sale Platinum All-Access Passes on sale through Dec. 31.  Non-member advanced sale price is $840 with Festival members paying $798 before Dec. 31.  After Jan. 1, 2016, the cost is $1,050. Gold Priority Passes are $416 (members: $395) before Dec. 31 and $520 after; 20-ticket packages are $205 (members: $195) before Dec. 31 and $215 after; 10-ticket packages are $105 (members: $100) before Dec. 31 and $110 after. Full-time students can get the 10-ticket package for $90.
Priority Pass holders will be able to select the films they want to see beginning at 9 a.m. on Jan. 30.  10- and 20-ticket pass holders can select films beginning at 9 a.m. on Feb. 6.  Individual film tickets go on sale to the general public on Feb. 13.
Sedona International Film Festival memberships also are available beginning at $65 for a basic membership.  Family memberships for up to four family members living in the same household are $130. Additional membership packages include Cinematographer ($275), Screenwriter ($550), Producer ($1,200), Director ($2,500), Auteur ($5,000), Marquee ($10,000), Executive Producer ($15,000), Indie Angel ($25,000) and Film Star ($50,000).  Benefits are commensurate with membership-fee levels.  Full information is available on the website.
            Packages, other than for full-time students, are available online at www.sedonafilmfestival.org or through the Festival Box office at (928) 282-1177.  Student packages must be purchased through the Box Office and student ID's are required.
            For more information, visit www.sedonafilmfestival.org.