Sedona AZ (November 5, 2018) – Experience the energy of some amazing guitarist and singer songwriters at Sound Bites Grill this week. This entertainment restaurant is celebrating six years of food fun and music and brings intimate musical dinner shows to Sedona.
This week's highlight is world famous flamenco and classical guitarist Esteban who will be performing with his daughter Teresa Joy for an acoustical session on Saturday Nov 10th at 7 p.m. You will enjoy all his most popular hits from his numerous albums. Did you know he has eight number one albums on Billboard?
Esteban considers Sound Bites Grill his residency in Arizona. His daughter, Teresa Joy (a gypsy violinist) will be performing with him as well as Raul Yanez will be on the piano. This evening is special because it will be more of an intimate session with musical storytelling.
Teresa Joy can often be found performing in the courtyards of Talaquepaque on any given day. Teresa has been playing the violin since she was 4 years old. She finds herself at home on the stage, learning new things about herself every time she plays. Connecting with the music and audience is the highest reward to her.
Connecting her playing with her love of dance and improvisation, Teresa Joy is a true gypsy at heart and her performances exude Passion and Joy
Doors open at 5:30 for dinner and the show starts at 7pm. Tickets are available by visiting Sound Bites website or calling. Esteban has been performing at the venue for over 5 years. Sedona is a very special place for him. Teresa Joy can often be found performing in the courtyards of Talaquepaque on an given day.
Let's talk talent… Robin and Eric Miller, an amazing father and son duo perform at Sound Bites Grill every Thursday evening from 6-9pm. Robin and Eric Miller are a musical family from Detroit. They both now reside in Sedona Arizona. The duo will be performing at Sound Bites Grill on Thursday Nov 8th from 6-9pm.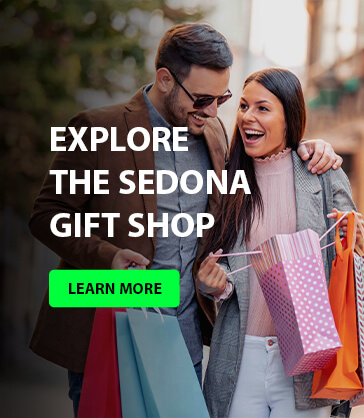 Robin has over 20 albums, his own Pandora station and is a Sedona icon. His music receives airplay on cable radio and FM stations across the USA and Canada, and musical streaming through DMX and MUZAK satellite channels.
His son Eric Miller also has an incredible musical library and writes amazing music.
Both artist write and produce music. In this intimate session you will hear a lot of their original music as well as some covers. The two produce fabulous energy together and are available to meet and greet with between sets and do have cds available.
Eric Miller is most known for his Latin Jazz Guitar playing and Robin for his piano and guitar work. This evening will be mostly acoustic guitar, stories and some dancing. Robin will jump on the baby grand too. Get reservations.
Sound Bites Grill offers music nightly. The venue is located at the Hyatt Pinon Pointe Shops in uptown Sedona. The open daily at 11:30 a.m. for lunch and stay open until 9 p.m. and Fri. and Sat. evenings until 10 p.m. For more information call 928-282-2713 or visit www.soundbitesgrill.com