Sedona, AZ — A new dining experience unveils itself in Cottonwood, Az with the opening of Eden restaurant and the Cellar, offering earthly culinary delights guaranteed to satisfy the palate of all those who love fresh and flavorful cooking.
Owner/Executive Chef Eden Archer brings more than 30 years of food service experience to the table and has created a health-conscious dining experience in a beautiful, sparkling restaurant environment that not only serves an all-day menu but can accommodate 40 people in her Cellar room right next door for parties and events.
Add a thriving catering component called The Sedona Catering Company and you have a recipe for success and culinary adventure.
Her name perfectly encapsulates the theme and spirit of her restaurant — a fresh and a new beginning as The Garden of Eden itself.
"My name comes from Eden," she said. "I was born in a school bus, literally in a garden in the foothills of the Sierra Nevada. My family grew all of our own food. My mom made all of our own bread. I was raised very naturally, grew all of our own vegetables. It wasn't fancy food, but the quality was there. So, when I got to high school, I was so excited to go eat out at junk food places, and I was so disappointed that the food in the big wide world wasn't as tasty as what I had grown up with. So that was kind of what piqued my passion for food. I became very interested in food because of the way I was raised."
The passion for cooking began at an early age for Eden.
She started working in restaurants when she was 15, in high school, washing dishes and prep cooking at a little restaurant called Tapas in Visalia, California.
Through her youth she was out there honing her craft, beginning at the bottom and working her way up, working in numerous restaurants, including the Asylum, Lake Placid Lodge. which is a Relais & Châteaux property in Lake Placid, and in multiple other restaurants.
"Having worked for other people the majority of my life, I started the restaurant at El Portal, in Sedona, when
I was 26," she said.  "I met the owners Steven and Connie Segner through mutual friends who were their architects. They introduced me and I started a restaurant at their hotel."
In her early 30s she started getting into food service management and began running school food operations locally. She began with the Sedona school district, moved to Austin, TX, ran a very large school district, came back, and ran the Northern Arizona region for the food service management company that she had gotten involved with.
"I wanted to learn the other side of things, you know, management side, large volume," she said. "And I burnt out on that, traveling all over the reservation and the White Mountains. I had about 22 school districts that I managed the food service program for. And I decided to go back to my roots and took a position out in Santa Barbara County, managing a winery called Sunstone.
"My dad was a grape grower, he has a degree in viticulture from Fresno State, my great-grandfather was a grape grower in the San Joaquin Valley. So that kind of just started to go full circle. I was out there in Santa Ynez, running Sunstone for a couple of years. Ultimately, I missed Northern Arizona, having lived here, moved to Lake Placid, NY, moved back, moved to Austin, TX, moved back to Santa Barbara. I decided to come back and work for the Slow Restaurant Group out of Flagstaff."
It was her age and her children that inspired her to finally go out on her own and open a restaurant.
"Looking at 48 years old, I've got an eight and a 12-year-old, and decided that was the time to do something for myself and put all of my experience and passions to use to create something of my own," she said. "It's really important for me to show my kids that when you're driven and capable, you don't even have to be that smart. As long as you're driven and capable and respectful and kind, you can be part of your community. You can be a successful person. So, I decided it was time to take that leap."
As if fate was working behind the scenes, while looking for the ideal location for her restaurant, it led her through a series of connections to her current location, once called Cork and Catch, in Cottonwood.
It turns out that the owner had been trying to sell it for a year and Eden did not know about it.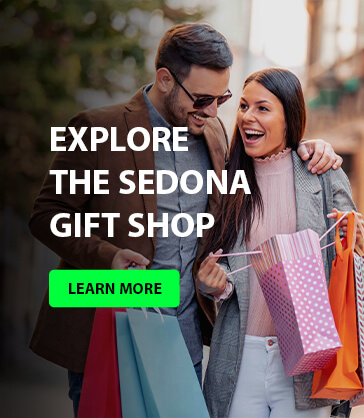 "I called her just to pick her brain, and she was like, 'Oh, I can't believe you're calling me. Did you know that I'm selling my catering company and my restaurant?'  And I was like, 'No.' She goes, 'Well, I've had it for sale for years, really hush-hush, even the employees don't know, I have to be super-secretive about it.' So, long story short, we spent a couple of months talking about it, thinking about it, and it just grew on me — the idea of Cottonwood and this location."
The spot fit perfectly with her plan and vision for her dream.
"I love the fact that it's not on Main Street, it's got plenty of parking, it's a small neighborhood Bistro," she said. "It's a more local feel. So, I ultimately decided this was going to be the spot. I signed the papers on July 5th, remodeled and reopened on July 20th. Well, that's pretty fast."
She also remodeled the space next door to the Eden and named it the Cellar, which can accommodate small weddings or events of up to 40 people and be used as a private dining room, luncheons, wine pairing dinners and business conferences.
For Eden, freshness and flavor are the maxims that define her cooking and menu — the anchors of her culinary philosophy.
"I like to call it good food," she said. "It's modern comfort food, with a lot of flavor, the flavors of the Southwest. I try to source as much local fresh ingredients as I can. All of our beef is from The Rancher's Cut. The Rancher's Cut is a free-range American Wagyu farm in Camp Verde. All my ground beef for my burgers, my ground beef, my steaks are from Camp Verde, Rancher's Cut. It's really good.
"A lot of people are looking for food that is health-wise. I found a really good source for pork, from Beeler Pork out of Iowa, and they're like all no hormones, free-range, heirloom pork, heritage pork."
"Fresh from the garden, fresh and flavorful," she continued. "I like flavor, you know, and it doesn't have to be fancy.  Sometimes it's really hard to get a good Mac and Cheese somewhere. Or a good soup or a good Caesar salad. It doesn't have to be fancy. It just has to taste really good."
For Eden, the passion that drives her is all about family.
"My kids, my kids, they are my inspiration," she said. "And I want to be an inspiration for them as well."
Eden is running thee businesses from her location: a restaurant, a private dining room that can be rented for events, and a catering company. Somehow, she finds the time to run them and help them grow.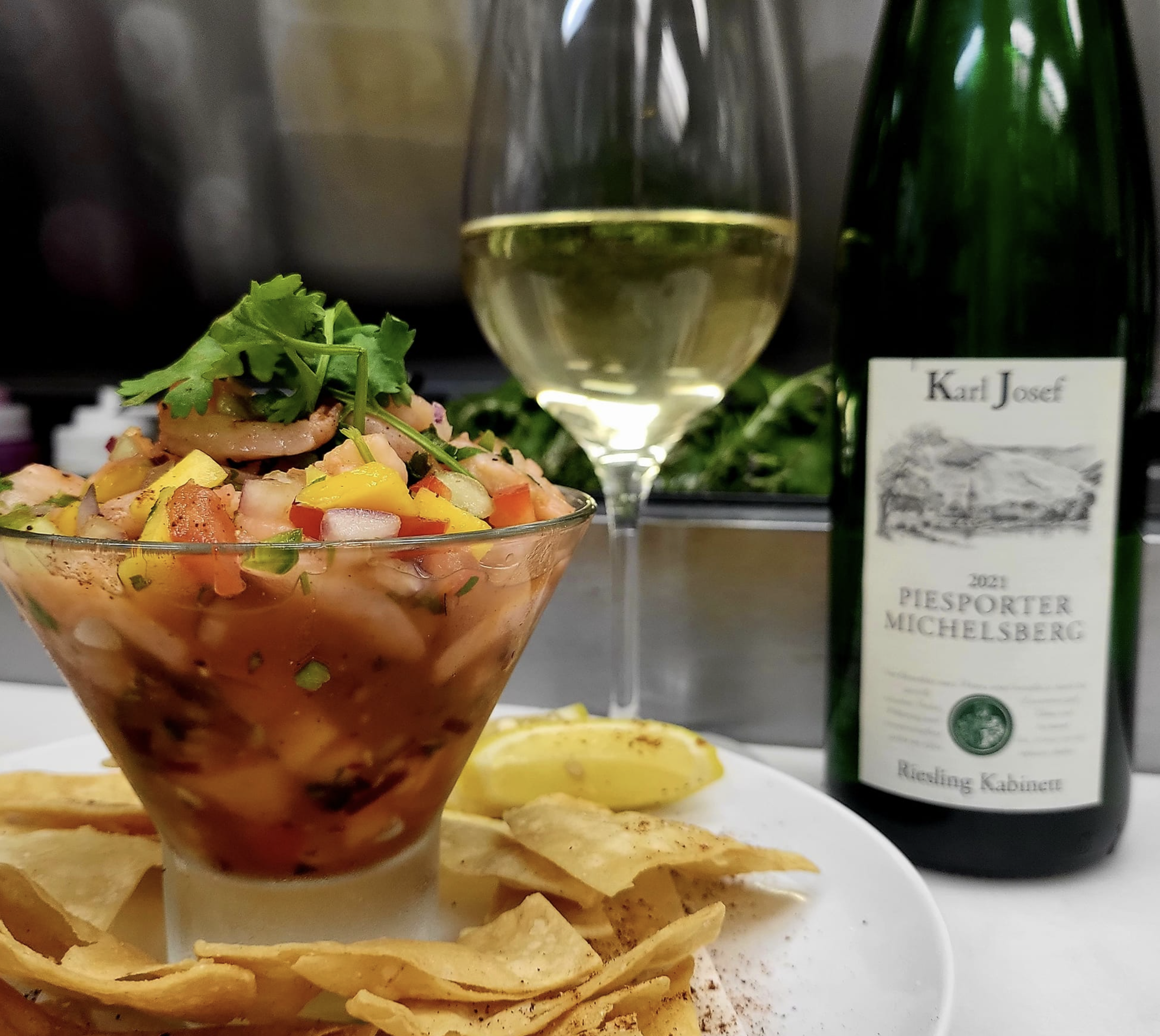 "I have Eden, which is a restaurant, open five days a week, 11:30 a.m.to 8:30 p.m.," she said. "We offer the same menu all day, so you can get tacos in the evening or a burger or a sandwich, or you can get a filet mignon for lunch, pork tenderloin, or lamb. And then our Sedona Catering Company is a full-service catering company serving all of the Verde Valley and beyond. And, The Cellar is an intimate private dining room for up to 40 people. The Cellar is by appointment, whenever it's available."
No doubt Eden, both the restaurant and its owner, have raised the bar when it comes to creative, fresh and flavorful cuisine. Her imagination and commitment to providing the freshest food possible, all but guarantees the success of all her businesses and benefit to the dining community.
Dining out, throwing a party or just need catering, Eden will more than satisfy all your needs.
Eden is located at 1750 E Villa Drive, Cottonwood Az . Suite A • 928-649-2675 • 928-301-1567 • Edencottonwood.com • eden@edencottonwood.com