Sedona AZ (August 25, 2016) – NAWBO Sedona Verde Valley Chapter is pleased to announce a new location for its monthly meetings; The Collective Sedona in the Village of Oak Creek.  Venues will include The Schoolhouse Restaurant and The Vista Room above the Restaurant. 

"We are thrilled to welcome The Collective Sedona as one of our Diamond Corporate Sponsors for this year", commented Tamara Middleton, President of the Chapter, "this location is very accessible for current and prospective members and provides an opportunity to work with a number of businesses at the property. We are excited about the move and partnership."    
NAWBO is non-profit organization supporting local women business owners and offers monthly programs on the second Thursday of each month for its members and guests including a hospitality with networking opportunities and a speaker(s) covering an educational topic of interest to the women business owner. Hospitalities include both luncheons, evening receptions, and "Women, Wisdom, and Wine" workshops.
The first luncheon event is scheduled for September 8th from 11am-1pm at The Schoolhouse Restaurant and the first evening event for October 13th from 5pm-7pm at The Vista Room both at The Collective Sedona. 
The September topic, "Cutting Edge Techniques for Creating an Elevator Speech That Works", will be presented by the new members of the NAWBO Board of Directors lead by Hayley Healy, President-Elect and Samantha Marshall, Chair of Programs.  This presentation is tailored to help attendees effectively hone their introduction skills to connect with others in just an instant and yielding long-term success for their business.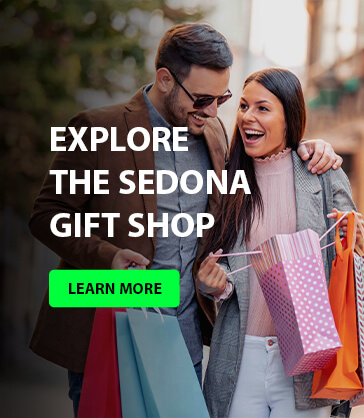 Have you thought about the psychology of what makes a good elevator speech work? Do you think learning some NLP (Neuro Linguistic Programming) modeling and mirroring would be useful? Would you like to improve your skills with an opportunity to practice with others wanting the same goal? Does it make sense to be able to brainstorm with other women for constructive feedback? Then this event is for you!  You will leave empowered by the experience and handouts that give you an outline and tips on how to use what you have just learned. 
The cost for the event is $20 for members and $30 for guests and includes a plated luncheon.  Chef Chris will be serving a lemon artichoke chicken with roasted tomato and a house salad with thai balsamic dressing.  A vegan option is also available. On-site registration is $30 for members and $40 for guests. A member may register a guest at the membership rate for one meeting only. Membership rates only apply if you a current member of NAWBO Sedona Verde Valley.  
Pre-registration is encouraged as space is limited. Pre-registration ends at 4:00pm on Monday, September 5th. The Schoolhouse Restaurant is located at 7000 AZ-179, Sedona, AZ 86351.  For more information, email info@nawbosvv.org. 
The mission of the Sedona – Verde Valley Chapter of NAWBO is to promote the excellence of their members, thereby strengthening their businesses and the vitality of the Northern Arizona economy; connect independent, vibrant business owners locally, regionally, nationally and globally; stimulate their members' business potential through education, training and mentoring.