Sedona AZ (May 3, 2014) – On Saturday, May 10th, the day before Mother's Day, Gardens for Humanity will offer a series of events to honor and celebrate Mother Earth.
The day starts at the Sedona Creative Life Center in the Peace Garden at 9:30 am where participants will join in honoring Mother Earth and her life that sustains us.  There will be a dedication of an artwork, after which, Aya, the garden caretaker, willl lead a plant walk introducing plants there that nourish, heal, provide beauty and inspire.  At 1:00 pm Gardens for Humanity's Greening Harmony project hold a garden teaching tour of five gardens staring at the Sedona Community Center on Melody Lane.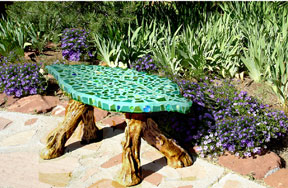 At 9:45 the "Life of a Leaf" meditation bench, constructed of mosaic tiles and found objects, will be unveiled.  This bench was created by children at West Sedona School under the direction of public art artist, Nancy Robb Dunst.  In addition to tiling and grouting, each child brought a special object of their own choosing to inlay in the bench.  This bench is the result of a class call "The Life OF A Leaf", where the life cycle of trees was explored, through many different art  mediums. The children who created it and the artist will be in attendance. 
The plant walk follows at 10:10 when Aya, the Peace Garden Caretaker since its establishment in 2004, will share the story of the Peace Garden and a walk through the garden, identifying trees and plants along the many secret pathways.  After years of patient landscaping, creation of access paths and planting, the Garden is now becoming a healing Sanctuary open to lovers of nature, school children and the Sedona Community at large.  For those of who would like to get more involved, we offer a tree sponsorship program and a membership to Friends of the Peace Garden.  The Sedona community has provided a helping hand developing this garden as it is lovingly enlivened with new plants every Mitzvah Day.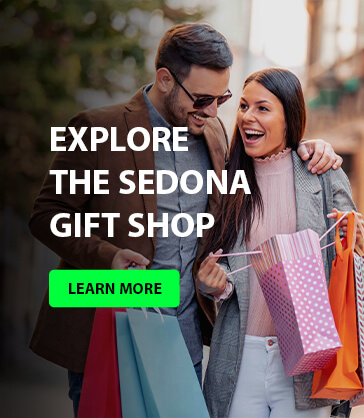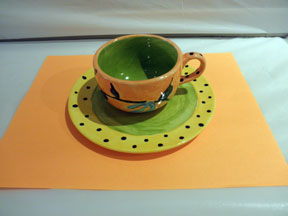 As a Special Mother's day treat, clay Earth Cups, sculpted and hand painted  by local artists to help support the "Celebrating the art in Earth" education program, which teaches environmental science using art tools,  will be available.  Adele Seronde will also be present with her beautiful book,  "Our Sacred Garden" which "reveals a potent movement of awakening people searching for ways to live in balance with the Earth, to heal themselves and the planet".
In the afternoon at 1:00pm  a garden tour of five neighborhood gardens presented by Greening Harmony will start at the Sedona Community Center.  At each garden, the gardeners will show how they have created vegetable and ornamental gardens with a variety of different approaches adapted to our environment.  Featured are container gardening, permaculture, raised planters, rainwater harvesting and hoop houses.  The Harmony gardening community is growing and sharing useful tips through on-going workshops, mentoring and garden help, developing a youth "green team".  This garden tour is their third, and demonstrates how one can gently and consciously honor Mother Earth and her gift of life.
Join Gardens for Humanity for a beautiful day of communing with nature and appreciating our connection to Mother Earth.  For more information contact Gardens for Humanity 284-9055, or info@gardensforhumanity.org.